Kasey Kahne to drive for Red Bull in 2011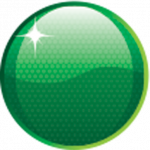 Kasey Kahne will team up with Red Bull Racing Team for a one-year stint with the Toyota squad before driving the #5 Chevrolet for Hendrick Motorsports in 2012.
Rick Hendrick's powerhouse team announced in April that Kahne, one of the highest rated drivers on the Sprint Cup circuit, would replace Mark Martin in 2012, leaving him in limbo for next season.
Kahne has been fast at times this season but has not been overly happy with the situation at his current team, Richard Petty Motorsports, leaving he and Hendrick to work on a deal to allow him to make another team his home next season.
While signing a driver for a one year term in the knowledge they will be at a rival operation the next season is not ideal, the deal is something of a coup for the Red Bull squad, given that lead driver Brian Vickers remains indefinitely sidelined with blood clots issues and Scott Speed continues to struggle.
The team will confirm later in the season exactly how Kahne, Vickers and Speed will fit into the team's two-car driver line-up for next season.
"This opportunity places me with an established, competitive team that has proven they can win races and make the Chase," said Kahne.
"I have great respect for Red Bull, so to have the opportunity to drive for Red Bull Racing Team in 2011 is a great fit for me, both personally and professionally. It feels good to be able to finally put this to rest and focus my energy on finishing the season strong for the 9 team and our sponsors."
Kahne, 30, owns an impressive NASCAR Sprint Cup Series résumé. He has 11 wins, 17 poles, 47 top-five and 84 top-10 finishes and twice was a Chase participant in 2006 and 2009.
"We were fortunate to have the opportunity to hire a very talented driver for the 2011 season and we took it," said Jay Frye, Red Bull Racing Team Vice President and General Manager.
"This is a unique situation that doesn't happen every day. Kasey is a perfect fit for our company, team and Red Bull."
"This obviously all happened very quickly. Over the next month, we will finalise the specific team details."