Famous Ford 1-2 could have been different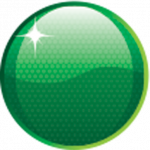 Allan Moffat has revealed a fact that could have altered one of the most famous moments in Australian sporting history – Ford's famous 1-2 finish at Bathurst in 1977.
Speaking on V8XTRA in a 'Moffat' special (to be aired this Saturday), the four-times Bathurst 1000 winner said that he wanted to drive with Colin Bond, and that Ford was blasé in regards to the team's co-driver combinations.
"Ford said that the co-drivers didn't matter!" Moffat said on V8XTRA.
Moffat was partnered by Jacky Ickx for the win, ahead of team-mate Bond and his co-driver Alan Hamilton.
This is a timely revelation, considering the new co-driver rules that have been put in place this year, restricting regular drivers from competing in the same car …
The Moffat special on V8XTRA airs this Saturday at 12pm EST (check your local guides). Moffat reveals all about the famous 1-2 win, his most devastating Bathurst loss, plus much more.
This year, Moffat celebrates 40 years since his first Bathurst 1000 victory, and it will be a nervous anniversary, as he will be watching his son, James, make his V8 Supercars debut in the endurance races. Appropriately, James will debut with the factory Ford team, partnering Steve Richards in the #6 Dunlop Super Dealers Ford Performance Racing Falcon FG.