Alonso: Hard to switch off in summer break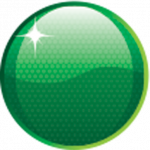 Ferrari's championship contender Fernando Alonso says that he is finding it hard to switch his mind off racing during Formula One's 'summer' break.
The two-time F1 champ, currently fifth in the title, says that he is buoyed by the recent form reversal of the Italian team, which has placed him right in the title fight with seven rounds remaining.
While he is enjoying time away from race tracks, Alonso says that forgetting about racing is impossible.
"It won't be possible to switch off my mind completely over these two weeks," the Spaniard said.
"I will try and relax and do a bit of sport, but at least once a day, maybe just for 10 minutes, (but) I will inevitably think about the next race in Belgium.
"I think it will be the same for everyone and the timing of the break, does not make any difference. After a few unlucky races, which went badly for various reasons, we are now on the right road. The car is much improved and so that makes me more optimistic and has seen the whole team grow in confidence."
The next round of the World Championship will be run at Belgium's famous Spa-Francorchamps track – a circuit where Ferrari won its only race last year. Alonso says that there will more improvements made by the team before Spa.
"In Spa, we will have a few more things and we hope they help us progress still more," he said.
"The others will do the same, which means we will have to be better than them and quicker in terms of development work."
Ferrari team principal Stefano Domenicali agrees with Alonso, saying that the break will only give the team a bigger window to develop new parts.
"We will be on holiday, but that does not mean our brains will stop working," said Domenicali.
"Maybe one can even find fresh inspiration when outside the normal working environment and I expect this time to be a fertile one for ideas, which when all is said and done, are what make the difference.
"I have to say I was very pleased with the way our team reacted at a point in the season when the results were just not coming. The second half of July went very well and I hope it has given the right impetus for the final part of the season.
"We know there is much to do, because we still do not have the best car, but this should simply be a further incentive. We said it with Fernando a few days ago – if we manage to always be there, in the top places, then we can get satisfaction."
The next round of the Formula One world title will run at Spa-Francorchamps, Belgium on August 29.