Young V8 drivers to steer blue oval classics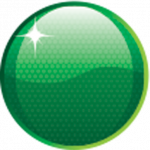 Stone Brothers Racing drivers Shane van Gisbergen and Tim Slade will take the wheel of some blue oval classics at the Leyburn Sprints on the Darling Downs on August 21-22.
Van Gisbergen and Slade will swap their regular Ford Falcon FG V8 Supercars for a 1971 Falcon GT HO and 1974 Ford Escort for demonstration runs on the one-kilometre round-the-houses track during the Sunday program.
And they will share the cars with a Ford racing legend from another era, Dick Johnson.
Johnson is making a popular annual return to the Sprints, it will be a first visit for SP Tools Racing's van Gisbergen and Wilson Security Racing's Slade.
More than 210 entrants have entered the Sprints, and Leyburn Sprints President Ann Collins said Van Gisbergen and Slade would be a big attraction for younger motor racing fans.
"The V8 Supercars season is currently in winter recess, so the Sprints committee is extremely grateful that these two high-profile young drivers have given their time for the trip to Leyburn from their Gold Coast homes," Collins said.
"While Dick Johnson and his former team-mate John French, also to be an official guest at Leyburn, are enduring legends of the sport I suspect many young people will relate more directly to Shane and Tim. Their appearance will be extremely popular."