KELLYS IN USA – Todd on Watkins Glen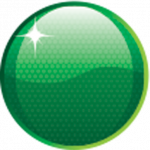 In the second of our Speedcafe.com.au columns from Todd and Rick Kelly's tour of the United States, Jack Daniel's Racing driver Todd Kelly reports from the NASCAR race at Watkins Glen. From his first column on his trip to the Jack Daniel's distillery in Lynchburg, Tennessee just CLICK HERE.
Enjoy!
Rick and I have both been to a NASCAR oval track race before but Watkins Glen was our first time at a NASCAR road course race.
THE FINAL RACE OF THE 2023 REPCO SUPERCARS CHAMPIONSHIP ON ONE OF THE WORLD'S BEST STREET CIRCUITS. GO ALL IN AT THE VAILO ADELAIDE 500, CLICK HERE TO BUY TICKETS
The cars are certainly not to the same level technically-speaking as our V8 Supercars, but they certainly have plenty of power and world-class drivers, so they still get around a road course at a pretty good rate of knots.
The rules are very strict so the Cup cars actually look quite simple up close in terms of running lug nuts and things like that, but the level of presentation and attention to details from the big teams like Hendrick and Penske is still extremely high when you get to see the cars up close.
Watkins Glen is actually a really cool little track, set in green rolling hills and with plenty of high speed sweeping corners and undulation. It's a feel similar to Oran Park used to have.
We got to speak with a few people in the Sprint Cup garage and it was great to hear that those guys know a bit about V8 Supercars. A few common themes popped up, one being that a lot of the drivers and teams watch V8s on SPEED TV now and secondly that they have heard about the 'international driver' concept for the Gold Coast race.
We walked through the garage area in the morning and sat down with a few contacts we have in the sport over here and we also got to do a grid walk just prior to the start of the race.
We spoke with Max Papis, who is a really funny guy. It was hilarious to hear him telling his team that he was going to be trying so hard that they should expect the car to come back a steaming wreck, because he was going to do anything he could to get to the front. I told him that we couldn't do that back home because we have something called an 'IPO' and our rules are slightly different …
We also caught up with Boris Said, who has raced the endurance events before, so it was good to hear him give us a comparison between racing a NASCAR on a road course against a V8 Supercar.
We also said hello to Marcos Ambrose and wished him luck. He had a good race but in the end Montoya got away from him after getting by at a restart late in the race. Those two were certainly the class of the field on the day.
It was cool to get to see the cars and drivers up close, but I have to admit that I'd like to be standing next to one in my race suit getting ready to drive it.
It would be interesting to see where we would end up. It would be great to add to your resume.
I'd like to come over and just do one race on a road course, perhaps at Nationwide level.
Now that our team is a little more established we can perhaps do some other racing in the mid-season break if it doesn't interrupt our work with Kelly Racing.
Getting our team to the front is still obviously the biggest priority, but the mid-season break does open up opportunities to do some one-off international stuff.
The break has allowed us to come over here with our friends at Jack Daniel's but it has also been a welcome break for our crew guys who have to work so hard and rarely get time off.
Cam, one of the mechanics on my Jack Daniel's Commodore, was actually at Waktins Glen as well because he is over here in the States on holiday. Without the break it would be hard for guys to go away for a two-week trip, which is something that they all deserve to get given how hard they all work.
– TODD KELLY