Bruce Garland still hopeful of Thai success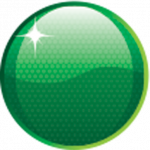 Australian off-road racing star Bruce Garland is literally up to his neck in it as he battles the forces of nature and the jungles of Thailand in the Asia Cross Country Rally.
While Day One was a simple 2.5km run around the streets of Pattaya last Saturday afternoon, Garland and his long-time navigator Harry Suzuki and their 2010 Dakar-spec Isuzu D-MAX 4×4 ute have had a challenging time in the two days since.
"In the driver's briefing on Sunday they told us the car would need a snorkel to keep going because we had to go through about half a metre of water, but when we got there it was at least twice that much," said Garland.
"We had to drive through the lake to find the road and it was so deep the water was coming through the windows.
"Our mobile phones and cameras were under the seat and they just got drowned. In fact, Harry thought he was going to drown – the water was up to the dashboard."
The Isuzu MotorSports crew had to wait for a recovery vehicle to pull them out and then dry out the car as much as they could before they could continue.
They thought they were out of the running but because the afternoon session was even harder, with no-one else getting through, they moved up the order again! After a strong showing on Monday the team is confident of getting back in podium contention.
"We were back to about eighth but I think we're up to second or third now," said Garland.
"There were about 18 cars in the event, but I reckon they've lost nearly half of them.
"We feel like we've come back from the dead – I don't even know how the car is still going, it was so wet, but the guys did a great job."
Day Three was a 470km stage, with a massive 220km of transport on top of the competitive stage, which was 250km long, through jungles and swamps and rivers.
"We drove up through a valley today which was so beautiful, it was like being in an Indiana Jones movie, but then you get into the jungle and it's so thick and so dark, you can barely see, even with the lights on. It's just incredible," said Garland.
The rally kicked off in Pattaya on August 7 and finishes at Phrae (near the Laos border) on Wednesday, August 11, after covering 2010km of jungles, swamps and river crossings.
Garland and Suzuki last contested the Asia Cross Country Rally in 2000 and finished second.
The Asian event is the first stage of Isuzu Motorsports' campaign for this year. The team will also tackle the Australasian Safari in WA in September, debuting a new Isuzu D-MAX. If all goes well, that car will be on the boat to Buenos Aires in late October in readiness for a January start in the 2011 Dakar Rally.
Garland impressed during the enduro's South American debut in 2009, finishing as first diesel ute, first production chassis car, first 'amateur' (non-factory) crew and 11th outright, out of nearly 200 cars. A service-related quirk thwarted their Dakar assault this year.
When the team gets back from Thailand, they will put the finishing touches on the new car in readiness for its debut at the Safari. Aside from being fine-tuned specifically in line with all they have learned in the previous two events, this future Dakar challenger has a new Isuzu engine which has 10 per cent more power and torque than this year's car.
The Australasian Safari will start in Perth on September 17 and finish in Esperance on September 25. The 2011 Dakar Rally crosses Argentina to the Chilean coast and back over the fortnight of January 1 to 16 next year.