Australian Grand Prix CEO resigns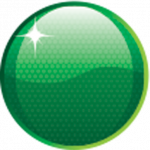 The Australian Grand Prix Corporation is on the hunt for a new Chief Executive Officer after Drew Ward resigned yesterday.
Ward was the AGPC's CEO for three and a half years, but after an extended holiday, he has decided to leave the role, effective immediately.
Ward told Speedcafe.com.au that he didn't feel like he had another Grand Prix in him.
"It has been a very enjoyable road for me," he said.
"I've just come back from a long hoiliday, and one of the consequences of a holiday is that you get a chance to think and get away from the noise and clutter of your regular day.
"It has been an enjoyable journey, but it has become clear to me that I don't feel I have another Formula One event in me. We talked about a sensible transition, and that's what led to my resignation.
"It was a very useful thing for me to get away on holiday and think about what was best for me going forward."
Ward's first AGP was in 2008 and saw the event through the global financial crisis. He was instrumental in the introduction of the 'Rock and Race' format, including international acts Kiss and The Who.
Recently, he was part of the V8 Supercars new deal at the AGP, including a new pit facility and increased racing over the weekend.
"It was a good tenure and I really have enjoyed the changes we put in place," he said.
"I think back to my first F1 event in 2008. That was our first rock concert with Kiss, and to introduce that to our race and to bring new people to a motorsport event was great for the people in Melbourne and Australia.
"It has been an interesting and enjoyable experience for me."
Ward says he will remain active in motor racing, but to a lesser extent than the role he leaves. Ward is a director of the Australian Motor Sport Foundation.
The 2011 Australian Grand Prix is scheduled for March 24-27.