Questions on value of TV for national racing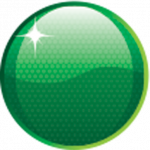 V8 Supercars team owner and Speedcafe.com.au columnist Paul Morris says that national categories in Australia should not rely on television coverage as much as they do.
Pointing his finger towards the Shannons Nationals Motor Racing Championships, Morris says that amateur/semi-professional racing could be a lot cheaper and affordable if added expense of television was not involved in racer's budgets.
"The Shannons Nationals is, basically, for people who have been left in V8 Supercars' wake, looking for somewhere to race on TV," Morris said.
"I don't mind the categories in Shannons Nationals, they can be quite good, but they can place too much emphasis on its television coverage."
The Shannons Nationals television is produced by AVE and broadcast on SBS's Speedweek program. The coverage also goes to Fox Sports' Inside Speed. It is estimated that 20 minutes of coverage for each class costs around $8000. This money is sourced from the entries from each round.
Les Morrall, director of the Saloon Cars and V8 Touring Cars classes, says that his competitors' are happy with the value they get.
"All of the Shannons Nationals classes get 20 minutes each, and I think that's good value for money. It's a pretty reasonable price, when you consider what other broadcasters charge," he said.
"There are competitors that don't get any value out of the TV because they don't have sponsors, but in Saloon Cars, we've got several multi-car teams with major sponsorship – sponsors like Racer Industries, Dial Before you Dig, Premium Showers and Robes and Cash Stop Financial Services – and they all enjoy the coverage. For what we pay, it is about a third of what it costs to be on the mainstream channels."
To read more of Morris' take on the state of the Australian racing scene, CLICK HERE for his Café Crew column – exclusive to Speedcafe.com.au.