Franchitti closes in on Power's points lead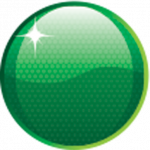 Dario Franchitti has begun to chip away at Will Power's IZOD IndyCar Series points lead, holding off the Australian to score his second win of the season at the Honda Indy 200 at Mid-Ohio.
It was the first victory for the Target Chip Ganassi Racing driver at the 2.258-mile circuit, where he holds the track record and won his first pole 12 years ago.
By holding off Power over the final 15 laps after a Lap 70 restart to win by 0.5234 (the third-closest road/street course finish in series history), Franchitti closed to 41 points of the overall championship leader. Next up, after the Indy Grand Prix of Sonoma, are four oval races to close the season – Power's weakness.
But no one can take away the Mario Andretti Road Championship Trophy from Power, who wrapped up that award at Mid-Ohio.
Franchitti said he had to drive as hard as he could to hold off Power.
"I think the key to the race, obviously, was the Target car was very fast," said Franchitti.
"I drove every lap like it was a qualifying lap today, whether I was behind Will or ahead of Will. But the key was that first pit stop by the Target boys to get me out ahead, especially a 35-foot pit box. It's the tightest we run. In practice, we couldn't get the thing out of the box with Will parked in his or get it in properly. But when the race win was on the line, it didn't seem quite as difficult and managed to pass him. I think that was the key today, because we were incredibly evenly matched on the track."
That brief stop for tyres and a 22-gallon load of ethanol – during the first full-course caution period of the race – came on Lap 25. Alex Tagliani, who pitted three laps earlier, assumed the point and led the next 30 laps. Franchitti and Power, running 1-2, both pitted on Lap 60 under green – with Franchitti again slipping out a tick of a second quicker.
"Dario, he just got out before us," said Power, whose pit stall was the first at pit-out.
"I mean, that was it. I couldn't do anything about it. Obviously those guys did a really good stop. Initially, I thought they might have short-filled some."
Power remained on Franchitti's rear wing for the closing laps, never more than 0.6157 of a second back.
"I was trying really hard at the end to make him make a mistake, letting him see me in his mirrors, letting him know if he made one little slip-up, I'm going to get him," Power said.
"That was the only way I was going to get by."
Power's Team Penske team-mate, Helio Castroneves, finished third and Tagliani finished a season-high fourth in the No. 77 FAZZT Race Team car. Scott Dixon was fifth in the No. 9 Target Chip Ganassi Racing entry.
Australian Ryan Briscoe was sixth place.
Also on Sunday, Martin Plowman scored his first career Firestone Indy Lights victory, leading the Mid-Ohio 100 flag-to-flag. Plowman is the fifth different race winner in Firestone Indy Lights this season.
IndyCar, Mid-Ohio results
| | | | | |
| --- | --- | --- | --- | --- |
| 1. | 2 | Dario Franchitti | 85 | Running |
| 2. | 1 | Will Power | 85 | Running |
| 3. | 6 | Helio Castroneves | 85 | Running |
| 4. | 14 | Alex Tagliani | 85 | Running |
| 5. | 5 | Scott Dixon | 85 | Running |
| 6. | 7 | Ryan Briscoe | 85 | Running |
| 7. | 19 | Raphael Matos | 85 | Running |
| 8. | 10 | Simona de Silvestro | 85 | Running |
| 9. | 9 | Marco Andretti | 85 | Running |
| 10. | 4 | Ryan Hunter-Reay | 85 | Running |
| 11. | 15 | Bertrand Baguette | 85 | Running |
| 12. | 16 | Mario Moraes | 85 | Running |
| 13. | 21 | Alex Lloyd | 85 | Running |
| 14. | 13 | Dan Wheldon | 85 | Running |
| 15. | 24 | Vitor Meira | 85 | Running |
| 16. | 18 | JR Hildebrand | 85 | Running |
| 17. | 20 | Tony Kanaan | 85 | Running |
| 18. | 12 | Hideki Mutoh | 85 | Running |
| 19. | 17 | Adam Carroll | 85 | Running |
| 20. | 25 | Graham Rahal | 85 | Running |
| 21. | 22 | Danica Patrick | 85 | Running |
| 22. | 23 | Francesco Dracone | 82 | Running |
| 23. | 27 | Milka Duno | 81 | Running |
| 24. | 26 | Jay Howard | 38 | Suspension |
| 25. | 3 | Takuma Sato | 28 | Contact |
| 26. | 8 | E.J. Viso | 22 | Contact |
| 27. | 11 | Justin Wilson | 22 | Contact |