Centaur's back-to-back enduro test punt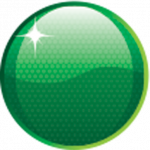 Centaur Racing will use its final two allocated test days prior to the L&H 500 at Phillip Island, hoping to gain an edge in the first of the two-driver races in this year's V8 Supercars Championship Series.
The privateer Victorian team will test on consecutive days at Winton Motor Raceway later this month, giving lead driver Tony D'Alberto and his team-mate Shane Price a heap of seat time before Island enduro kick off.
These are the final two test days in Centaur Racing's test bank. Each V8 team gets four official test days, as well as two rookie/evaluation days per year.
Most V8 teams (Victorian and Queensland-based) will test at least once before the Phillip Island.
While many of the V8 teams have used the first part of the nine-week mid-season break to conduct ride days, D'Alberto hasn't had that luxury, instead banking on two days in his freshly rebuilt Holden Commodore VE to get his enduro attack sorted.
"I can't wait for the races. I haven't driven since Townsville," D'Alberto told Speedcafe.com.au.
"A lot of guys have been doing ride days. We haven't done any of them, so we've got two full test days before Phillip Island to give Shane and I a lot of laps.
"The test laps will help us get our eye in – and it's not just good for the drivers, but the team as well. Nine weeks is a long break, so I think it will help everyone in our team.
"The enduros this year are going to be really tough. Two car teams can't run their main drivers together, so there's so many more cars capable of getting a result. It will be difficult. You'll have to take every chance you've got."
Like many of the V8 teams, most of the Centaur Racing team has taken some time off work during the break, but now, it's all hands on deck to get the car prepared, especially considering that V8 Supercars rules state that all cars competing in the Championship Series must have new side intrusion bar work installed before Phillip Island.
For Centaur Racing, it has taken the opportunity to basically recondition the whole car.
"The boys are still working on the side intrusion at the moment. It's not a big job, but it takes some time," he said.
"The new cars that HRT and Triple Eight have built have already got it built in. Because our car is a bit older, we've had to make the change over the break.
"It's not a huge cost, it's just more time. We have to strip the car down, put all the new intrusion bits in, get it repainted. It's all heading in the right direction, though. Safety is paramount in the sport, and any other safety you can have is a bonus.
"After a shocker at Townsville, we've gone through the entire car. Everything is updated and as new as it can be for the two endurance races. We've given the boys a couple of weeks off, but now it's time to go through and properly prepare it for these big races."
The L&H 500 Phillip Island will be held on September 10-12.