Adrian Newey in heavy racing crash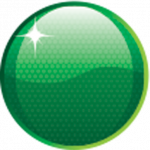 Red Bull Racing technical director Adrian Newey has been taken to hospital for precautionary checks after an accident in a Ginetta G50 support race at the British Touring Car Championship at Snetterton.
A guest driver, Newey was collected in the side of the car after being spun into the path of another vehicle.
The famed Formula One designer was treated at the scene by track paramedics before being transported to a local hospital.
Ginetta chairman Lawrence Tomlinson issued a statement that confirmed Newey was not seriously injured.
"Adrian has been taken to a local hospital as a precautionary measure after being clipped by Julien Draper of Barwell Motorsport which caused Tony Hughes of Speedworks to have a side on collision with Newey's DynoJet car," said Tomlinson.
"It's testament to the strength of the G50 roll cage that the car withstood heavy impact and there were no serious injuries."
Newey is an avid sports car collector and driver, having participated in numerous events including the 2007 Le Mans 24 Hours where he finished 22nd outright in a Ferrari F430.
Last month Newey was awarded with his own Red Bull RB5 as 'thanks' for achievements with Red Bull Racing since he joined the team in 2006. Newey drove the car up the hill at the 2010 Goodwood Festival of Speed.
Newey has had his share of accidents in racing cars including destroying a Ford GT40 at the 2006 Le Mans Legends race. He later wrecked a Jaguar E-Type at the Goodwood Revival Meeting.
Check out the accident in the Ginetta G50 race