Freddy Loix wins IRC Madeira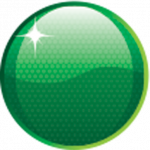 Freddy Loix has made it two wins from two starts in this season's Intercontinental Rally Challenge (IRC) by heading a Škoda one-two-three on Rali Vinho Madeira (Portugal). Loix's victory was his fifth since the IRC began in 2007 and means he joins Kris Meeke at the top of the list of all-time IRC event winners.
Juho Hänninen continues to lead the IRC drivers' standings but, by finishing behind team-mate Jan Kopecký in third, the Finn's title advantage has now been trimmed to seven points with four rounds remaining. It was the third time this season that Škoda has filled all three podium places.
Co-driven by fellow Belgian Frédéric Miclotte, Loix didn't put a wheel wrong throughout the event in his Fabia S2000 Facelift. Following an early battle with Abarth Grande Punto driver Luca Rossetti, Loix moved into a lead he would never relinquish on stage seven. To underline his dominance he was fastest on 14 of the rally's 21 all-asphalt stages, despite nursing an injured left shoulder, which he sustained falling off his motorbike two weeks ago.
Defending IRC champion Kris Meeke started leg two in second but failed to go beyond stage 17 when his Peugeot UK 207 suffered a terminal engine failure 2.8 kilometres into the test. Meeke had been embroiled in a close scrap with Kopecký for the runner-up spot. After dropping behind the Czech when an alternator glitch developed on stage 15, Meeke hit back following rapid repairs by going fastest of all on stage 16 to retake the place only to stop on the very next run.
"It was very sudden and is a real blow," said Meeke.
"It leaves the championship hanging by a thread but I have to be pleased with my performance because I don't think I've ever driven as well on a Tarmac rally as I did this weekend."
Meeke's retirement almost brought about disaster for Kopecký and Hänninen, who were both competing in Madeira for the first time. The Škoda drivers were running behind Meeke on the road when they encountered a coating of oil on the road, which had been dropped by Meeke's stricken Peugeot.
Kopecký managed to survive a wild slide on the third-gear sweeping left-hand corner, while Hänninen could not avoid brushing a concrete retaining wall. The impact caused damage to his Fabia's right-rear corner, which triggered a puncture eight kilometres from the end of the stage and dropped the Finn behind local driver Miguel Nunes.
The ninth event of the IRC will be the Barum Czech Rally Zlín in the Czech Republic on 27-29 August. That event could feature Australian Rally Champions Simon and Sue and Evans who are working on an entry with Peugeot Australia.
Final Results – Rali Vinho Madeira
| | | | |
| --- | --- | --- | --- |
| No | Driver | Car | Time |
| 1 | Freddy Loix | Škoda Fabia | 3:08:14.3 |
| 2 | Jan Kopecký | Škoda Fabia | +0:37.8 |
| 3 | Juho Hänninen | Škoda Fabia S2000 | +2:25.8 |
| 4 | Miguel Nunes | Peugeot 207 S2000 | +2:42.7 |
| 5 | Vítor Sá | Peugeot 207 S2000 | +3:13.7 |
| 6 | Filipe Freitas | Mitsubishi Lancer Evo X | +9:03.2 |
| 7 | Joăo Magalhăes | Mitsubishi Lancer Evo X | +9:29.0 |
| 8 | Pedro Peres | Mitsubishi Lancer Evo IX | +10:39.8 |
| 9 | Ricardo Moura | Mitsubishi Lancer Evo IX | +11:06.3 |
| 10 | Dominique Bruyneel | Peugeot 207 S2000 | +12:38.9 |
Driver Championship after 8 of 12 rounds : Best 7 results count
| | | |
| --- | --- | --- |
| No | Driver | Points |
| 1 | Juho Hänninen | 54 |
| 2 | Jan Kopecký | 47 |
| 3 | Bruno Magalhăes | 30 |
| 4 | Guy Wilks | 25 |
| 5 | Kris Meeke | 23 |
| 6 | Freddy Loix | 20 |
| 7 | Thierry Neuville | 11 |
| 8 | Mikko Hirvonen | 10 |
| 9 | Andreas MIkkelsen | 9 |
| 10 | Paolo Andreucci | 8 |
Manufacturer Championship after 8 of 12 rounds : Best 7 results count
| | | |
| --- | --- | --- |
| No | Driver | Points |
| 1  | Škoda | 122 |
| 2 | Peugeot | 82 |
| 3 | M-Sport : Ford | 26 |
| 4 | Ralliart : Mitsubishi | 19 |
| 5 | Subaru | 11 |