V8 Supercars back to WA from 2011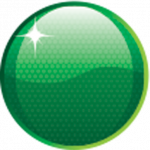 V8 Supercars Australia will return to Western Australia with a landmark five-year deal to compete in Perth from next year to 2016, an agreement that brings with it significant upgrades to the Barbagallo Raceway Circuit.
Originally named in the 2010 calendar to run in May, the Perth round was controversially dropped by V8 Series organisers after a stalemate on circuit improvements.
West Australian Premier Colin Barnett made the announcement in Perth this morning that the Government, Western Australian Tourism and Eventscorp have backed the V8 Supercar event, restoring the state's largest sporting weekend to the V8 Supercar calendar.
The WA Government will provide $10.5million for facilities upgrades across two years as well as pay the V8 Supercars Australia sanction fees.
"Tourism WA through Eventscorp, the Department of Sport and Recreation and V8 Supercars Australia have worked closely with the West Australia Sporting Car Club to return this popular event to Western Australia," Mr Barnett said.
"The State Government funding of $10.5million will ensure the venue is suitable for local motor sport all year round and that it is ready to host the 70,000 local, interstate and overseas guests expected to attend the 2011 V8 Supercars Championship Series."
Ironically the year in which the Perth round was dropped, the state had its largest ever driver representation with Garth Tander (Toll Holden Racing Team), Dean Fiore (Triple F Racing), Tony Ricciardello (Stratco Racing) and Karl Reindler (Fair Dinkum Sheds).
Importantly for V8 Supercars Australia, its teams and sponsors the Championship will again compete and stage events in every state in Australia as well as the Northern Territory. Many of these events are the largest in their respective states.
"I congratulate the Barnett Government for having the vision to ensure WA remains a vibrant Tourism and Events State for many years to come," V8 Supercars Australia Chairman Tony Cochrane said.
"Western Australia is now assured of having a world class V8 Supercar event and the continued growth of motorsport in the state. I am absolutely delighted that Premier Barnett and his Government have made this significant ongoing commitment to motorsport and V8 Supercars."
The initial circuit upgrades include a new pit lane and pit lane facility, as well as significant ongoing works throughout the length of the agreement.
Western Australia's only V8 Supercar Champion Garth Tander had been working behind the scenes to get Perth back on the calendar and was ecstatic with the news.
"What a fantastic outcome for Western Australian fans and the Series in general," Tander said.
"Missing out in 2010 was not a good result for anyone but a little short term pain for a long term gain of a five-year agreement and a massive works program is not only good for us but all of West Australian motorsport.
"A lot of the sponsors have huge commitments and market share in Western Australia so it's vital for us to return, but also from a Series point of view it's critical that we go to all states and become truly a national Championship again.
"It will be awesome to be back there next year and win. I still rate the 2007 result I had there with pole position and three race wins as one of the biggest highlights of my career along with a Championship and Bathurst."
The 2011 event will include a unique three-race 120km format. V8 Supercars Australia is also looking to source the best support categories in the country to compete at the event and ways to create the best experience for spectators.
Garth Tander and Tony Cochrane talk about the new deal for the V8s in WA