KELLYS IN USA – Todd on Lynchburg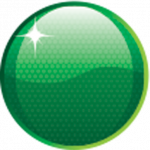 Jack Daniel's Racing drivers Todd and Rick Kelly are currently on a tour of the United States with their team's major sponsor, Jack Daniel's, also a Platinum Partner of SpeedCafe.com.au.
The brothers will file four columns from their trip, with the first one here coming from Todd Kelly on his visit to the famous Jack Daniel's distillery in Lynchburg, Tennessee.
Enjoy!
I've been racing in the colours of Jack Daniel's for three years now and I've been speaking with the JD guys about visiting Lynchburg right from day one.
So I've read and heard a lot of the stories and pictured this place in my mind, but I can tell you that it has taken me by surprise a little and blown me away.
It is so unique for a company to operate in such a special, traditional way. Every single part of the distillery has a different story but the common theme is that everything is done with quality in mind. No short cuts anywhere whatsoever.
Every drop of Jack Daniel's is made right here in Lynchburg – it's quite unique to have such a high-selling product still made right where it all began when Jack registered his distillery in 1866.
Jack's saying that 'every day we make it, we make it the best we can' is certainly still relevant to every area of Jack Daniel's to this day and it's something that we also take into our race team as well.
Our friends from Jack Daniel's were so welcoming and generous. We sent over a box of our race team shirts last month and almost every employee at the distillery was wearing them! It was so cool to see them all excited about our racing program, despite us being all the way over in Australia.
We even ate lunch at Miss Mary BoBo's boarding house, just as Jack used to do all those years ago. The southern food was something different for us, that's for sure.
The highlight of the tour was a private tasting with Jeff Arnett, the Master Distiller of Jack Daniel's. He's only the seventh person to hold that position, the first being Jack Daniel himself.
To have him sit down with use for almost two hours and talk us right through Jack Daniel's was mind blowing. This guy is practically royalty! He's also a big car guy so it was good to chat about restoring old American cars, something we share a passion for.
I've taken a huge amount away from our day in Lynchburg. It's made me even prouder to represent Jack Daniel's and it's made me more determined to represent them even better both on and off the track.
– TODD KELLY