Freddy Loix on a charge in Madeira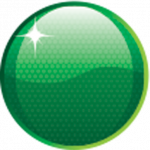 Freddy Loix's bid to make it two Intercontinental Rally Challenge (IRC) wins from two starts is on track after he and co-driver Frédéric Miclotte completed the opening leg of Rali Vinho Madeira (Portugal) with a lead of 21.1s in their factory Škoda Fabia Super 2000 Facelift.
Loix had been engaged in a close fight for the lead with Abarth Grande Punto driver Luca Rossetti, which ended when the Italian crashed close to the end of Friday's penultimate stage.
Belgian Loix moved ahead of overnight leader Kris Meeke with the fastest time through Friday's first stage when he opted for a medium compound tyre to give him more grip in the damp conditions. But his advantage only lasted until the next test when Rossetti, on a hard compound tyre, topped the times on the dry stage to take first place.
In rising ambient temperatures and bright sunshine, Loix led again after stage four but couldn't prevent Rossetti from moving back ahead after stage five. But Loix regained top spot on stage seven and was maintaining his advantage, despite Rossetti's best efforts.
Although Loix won a total of eight stages today, it has been far from straightforward for the 39-year-old, who is nursing an injured shoulder after falling off his motorbike two weeks ago. He has received several painkilling injections to ease his discomfort and admitted he was relieved to have completed the leg, which covered 183.04 competitive kilometres.
Rossetti, making his first start in the IRC this season, insisted a "good feeling" with his Procar-run Punto had given him the edge, rather than his choice of tyre compound, after three stages. He had just claimed his fourth stage win of the event when he crashed heavily into a wall on a fast left-hand bend less than one kilometre from the finish of the second 13.85-kilometre Cidade de Santana run. His co-driver, Matteo Chiarcossi, was taken to hospital for checks on a possible injury to an arm.
Defending IRC champion Kris Meeke is second overnight in his Peugeot UK 207. He was fastest through Thursday evening's stage along Funchal's seafront but was one of a number of drivers to drop time on stage three when his brakes began to fade at the end of a long downhill section. Meeke gradually slipped back during Friday afternoon and said he was unable to explain his loss of time as he battled against the factory Škodas, although he did suggest his car was slightly nervous over bumps and hesitant exiting tight hairpins.
Loix's Škoda team-mate Jan Kopecký impressed throughout the day on his first visit to Madeira. He is 1.1s behind Meeke heading into day two after recovering from a major scare on stage six when he nudged a bank while driving flat out in sixth gear. He suggested he could have been closer to Loix but for the fact he and co-driver Petr Starý are a combined 30 kilograms heavier than Loix and Miclotte.
Juho Hänninen, another Madeira novice, is fourth in the third works Škoda, which he conceded was the best he could have hoped for on his least-favoured Tarmac surface. Apart from struggling to adapt his pacenotes to the technical island roads, little has troubled the Finn, who leads the IRC drivers' standings by nine points.
Following his victory on the last round in the Azores, Bruno Magalhães had been tipped as a favourite to claim his second successive IRC win in Madeira. However, a front-right puncture seven kilometres into Friday's opening stage cost him two minutes. In his efforts to recover lost ground, the 30-year-old was heading for the fastest time on stage three only for a loss of brakes to pitch his Peugeot Sport Portugal 207 off the road and into retirement.
"I was trying, trying everything after the puncture," said Magalhães.
"I tried to pull the handbrake to stop but there was nothing I could do and I think the chassis is destroyed.
"Since 2003 I have had no accident so this is very disappointing because we had the speed."
The Rali Vinho Madeira concludes tomorrow with eight stages.
Here is Bruno Magalhães accident
Leaderboard – End of Leg #1 Rali Vinho Madeira
| | | | |
| --- | --- | --- | --- |
| No | Driver | Car | Time |
| 1 | Freddy Loix | Škoda Fabia | 1:56:17.9 |
| 2 | Kris Meeke | Peugeot 207 S2000 | +0:21.1 |
| 3 | Jan Kopecký | Škoda Fabia | +0:22.2 |
| 4 | Juho Hänninen | Škoda Fabia S2000 | +0:59.6 |
| 5 | Miguel Nunes | Peugeot 207 S2000 | +1:35.6 |
| 6 | Vítor Sá | Peugeot 207 S2000 | +1:59.2 |
| 7 | Rui Pinto | Mitsubishi Lancer Evo IX | +5:43.6 |
| 8 | Filipe Freitas | Mitsubishi Lancer Evo X | +5:53.5 |
| 9 | Joăo Magalhăes | Mitsubishi Lancer Evo X | +6:05.7 |
| 10 | Ricardo Moura | Mitsubishi Lancer Evo IX | +6:48.9 |