New Zealander takes up the MINI Challenge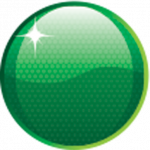 New Zealander Craig Innes will drive the Pizza Capers UberStar driver for Round 5 of Hertz MINI Challenge – delivered by Pizza Capers at Phillip Island (September 10-12).
The Kiwi won the 2008/2009 New Zealand MINI Challenge series, as well as winning the New Zealand Production Racing Series in the 2WD class this year.
Innes said that he is looking forward to taking on the likes of series leaders Chris Alajajian and Paul Stokell.
"I tried not to get too excited before I was confirmed as Pizza Capers UberStar driver but now that it is confirmed, I am very excited at the opportunity," he said.
"I am borrowing a MINI from a friend a few weeks prior to the event so that I can get my eye in, because I don't want to waste a practice session trying to get used to the car again.
"My objective is to try win but more so to have a good weekend and make sure I bring the car back in one piece so I can gain maximum experience. It will take a little bit to get my head around the R56 as we use a supercharged R53 version of the MINI in New Zealand but essentially the nature and handling of the car is the same so I'm confident we can be in the mix from the word go."
Round 5 of Hertz MINI Challenge supports the L&H 500 at Phillip Island.