Karting elite set for battle in Melbourne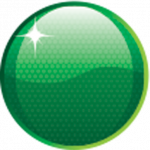 There are many highly sought after trophies in Australian sport.
In Australian karting, the hottest property this year is the John Pizarro trophy that will be awarded to the winner of the Pro Gearbox category in the CIK Stars of Karting Series.
Pizarro, a 15-time Australian karting champion, is one of the all-time greats in the sport having also raced in the World Championships against Ayrton Senna during the late 70s.
Entering this weekend's final round of the 2010 championship to be held at Port Melbourne in Victoria, five drivers are in with a shot at etching their name in Australian karting history.
While he may have a 14-point buffer at the top of the standings Queenslander Kel Treseder knows that the trophy is a long way from being his.
"I remember watching John Pizarro at Toowooomba when I was eight years old. I've never forgot that moment and it would be an absolute honour if I was able to have my name on his trophy," said Treseder.
"This weekend there is 85 points up for grabs, so it is going to be tough. Only a little bit of bad luck and the gap will easily be closed.
"It's not only Matt that is in the hunt too but there's Troy Woolston, there's Chris Hays and Jason Pringle – it's certainly not over. It's also a foreign track to me so it makes life harder for me.
Sitting second in the points standings is Victorian Matthew Wall. While this weekend is being held at his home circuit the 32 year-old is fully aware that he has still got a lot of work to do if he is going to claim the title.
"It's certainly all on the line this weekend but really it is Kel's championship to lose and mine to win. He is in the box seat at the moment but the bonus for me is that this is my home track," said Wall.
Adding further pressure to the drivers is the fact that in addition to the perpetual trophy the champion will get the opportunity to race in the SuperNats at Las Vegas during November in an event that last year featured seven-time Formula 1 World Champion Michael Schumacher.
"There is two stages to this championship, to first win the title and then the bonus of getting to go to Las Vegas. It is one of the biggest events in the world of karting and definitely the biggest in America," said Tresder.
"I'd be honoured if I was able to win and represent Australia at the event."
Former champions in the CIK Stars of Karting Series include dual V8 Supercar Champion Jamie Whincup, Mark Winterbottom, Michael Caruso, Tim Slade, Andrew Thompson and Ryan Briscoe.
In the Pro Light (KF1) and Pro Junior (KF3) categories Cian Fothergill and Pierce Lehane have got one hand on the James Courtney trophy and Jon Targett trophies respectively.
In his return to karting, 2002 Australian Intercontinental A Champion Luke May was very impressive throughout the day matching times with Fothergill.
Chasing Lehane throughout the day was fast followed by the likes of the Aidan Wright and James Macken.
Practice was held across today with qualifying and heat races being contested tomorrow ahead of the finals on Sunday.