John Faulkner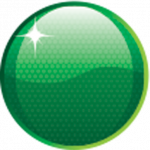 When John Faulkner was 16 he packed up his belongings and shifted across the ditch (as many Kiwis put it) to try his hand at a professional racing career in Australia.
Like most racing drivers he started out early. He enjoyed "sliding around on New Zealand's gravel roads" but realised that if he was going to achieve anything he would have to relocate.
When in Australia he raced go-karts, he built his own cars and did an apprenticeship, setting himself up for what would eventually be a near on 30 year career in motorsport, which began 'officially' in 1977.
"I got my CAMS licence in 1977, built a production car, which was a pre-touring car V6, and tried to get to Bathurst," John Faulkner explained to Speedcafe.com.au.
"I entered the six hour relay at Calder and Garry Dumbrell crashed into the side of and me and that's how we met, he sponsored me and we co-drove at Bathurst for a number of years in cars that I'd built.
"We were never hugely financed, but I met a lot of smart people on the way and swore if I ever stumbled on some money I'd do it a lot more seriously."
Unfortunately for Faulkner the golden egg didn't arrive so he returned to go-karting, which he did semi professionally until an opportunity arose to race AUSCARs (Australian Stock Car Auto Racing).
"It (AUSCAR) was in Melbourne and the prize money was enormous," said Faulkner.
"There were some good names driving in the series and it only cost $25-$30,000 to build a car, and if you won a race you'd win $20-$30,000.
"I started out leasing from Steve Harrington. In my first race I was running for the lead with Brad Jones and thought I could win it. I ended up totalling the car so I had to buy it.
"I rented some space from Larry Perkins and built a car. He helped me with the engine and Steve (Harrington) helped out in other areas."
It was during this time that John Faulkner Racing was born. He raced in AUSCAR and NASCAR, netting three third place finishes in the Championship and then in 1996 he started racing touring cars.
"We did the Championship between 1996 and 2002 but I missed a couple of races early in '96 because I was not invited to attend, it was a very select group back then," said Faulkner.
"I was knocking some of the big dudes off every now and then.
"I was offered a Level 1 franchise in 1997 which was probably one of the best things they ever did for me, it put me in the elite end."
1997 was 'the year' for Faulkner and his team. He finished 10th in the Championship driving an ex-Peter Brock Commodore and established a strong relationship with the powerful HRT, then leading the way with the likes of Craig Lowndes, Greg Murphy and Mark Skaife.
"I had a race shop just down the road from HRT and they sort of gave me a little cuddle every now and then," said Faulkner.
"We became a back door satellite team for their bits and pieces, we were getting a lot of technical feedback from them and I was blooding some of their drivers.
"Occasionally we'd test with them, I ran Todd Kelly and few other guys on the quiet for Jeff Grech and we were using some of their rotors, pads and bits and pieces within our budget constraints. Everything was coming together."
The Championship was changing dramatically in 1996 and 1997 as it made the move across to the paradigm that we now know as V8 Supercars. The cost to run a team was increasing both on the track and off which lead to the eventual closure of his team in 2002.
"We had Fisher & Paykel and Betta Electrical on board, which gave us the budget to achieve a few results but after 1997 you needed $1.5million to run a team, we never achieved that budget," said Faulkner.
"Instead of looking for $500,000 we were chasing $1,500,000 with no hope of winning a race – it was getting harder and harder.
"Some of the young bucks I put in the car very rarely beat me but their consistency was amazing, they were so fully focussed on driving while I was focussing on other things as well. "
Despite the team closure Faulkner looks back at those days as some of the best of his life.
"Running my own team was immensely enjoyable, probably my highlight," Faulkner said.
"It was terrific to watch the cars get built in our own shop by our own guys.
"I enjoyed the driving but never really enjoyed it as much as AUSCAR and NASCAR because I never felt I had competitive enough equipment.
"In AUSCAR I could race with Jim Richards, Allan Grice, Brad Jones, those sort of dudes, where we were all at the same level, it was great."
Soon after retiring from racing he was offered the plum job of running the Holden Young Lions team.
"The opportunity to run the Young Lions was a very attractive offer, I could stop driving and help someone else," said Faulkner.
"HRT was always courting my franchise. The offer on the plate allowed me to kick back, go to Queensland, enjoy life and run the Young Lions. I got to see my franchise still working and it was an income.
"It was terrific; we had a great start and good young kids that are now prominently up there. It was too good an offer to refuse."
As for Faulkner's career highlight, it came at Bathurst in 1996 when he qualified his Holden in the shootout at his very first 'Great Race' start. This is closely followed by his podium at Eastern Creek in 2002. He started and finished third behind V8 powerhouses Mark Skaife and Marcos Ambrose.
Most drivers will speak of a single race result that went begging as their career disappointment, not Faulkner, he is more macro when questioned on his regrets.
"I recently had a test drive of Ingall's new car, the sequential gear box, the power steering, it was beautiful, a beautiful thing to drive," said Faulkner.
"I did a few laps and I felt right at home. I always suffered with an arm injury from karting so the old six-speed Hollinger with straight cut gearbox was very hard on it.
"My only regret really is finishing up one year too early. I missed out on the technology that's available now, the speed of the car, the soft tyres, that type of thing."
Since leaving the high octane world of V8 Supercars (he last drove at Bathurst in 2005 alongside Alan Gurr finishing a very respectable 10th ) Faulkner has been involved in the fishing industry, with plenty of golf on the side.
"I've always had a love of marlin fishing," said Faulkner.
"As soon as I moved to Queensland I purchased a game boat as I always had a love for underwater vision.
"I designed and manufactured a 'towed under water' fishing camera that allows you to watch the marlin come up to the lure. It's taken off all around the world now. That's what I do."
While marlin cameras and golf balls are his "obsession" Faulkner is also contemplating a return to racing.
"I wouldn't race in a V8 again but I've had a recent offer of a drive in Dubai, some endurance stuff," Faulkner said.
"I'm considering it, I don't know f I'm fit enough to do it, but would like the opportunity, yes.
"It's not what you call unfinished business, far from it. I drive a shitty old diesel Ute on the road and wobble around like an old fart; I just enjoy driving fast cars."
See below for footage of John Faulkner's top 10 shootout lap in the 1996 AMP Bathurst 1000