AMSF relaxes American funding policy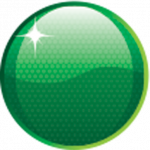 The Australian Motor Sport Foundation has relaxed its policy on funding drivers competing in America.
The AMSF, which raises and lends funds to Australian Formula One hopefuls, has previously only granted money to drivers competing in Europe with the desire to make it to F1.
Australian international racer Daniel Erickson is the first to receive the benefit from the new funding policy. He has secured the AMSF's support for the final four rounds of the American F2000 Championship Series.
Other Australians currently competing in top-level American open wheel racing include IndyCar stars Will Power and Ryan Briscoe.
While drivers still have to have Formula One as their ultimate goals, AMSF general manager Martin Stillman confirmed that there has been a change to where the funding can be allocated.
"This initiative marks a geographic expansion of our driver assistance strategy," he said.
"Previously we've focused on the UK, traditionally the favoured destination of aspiring Formula One champions.
"However, the unification of the two IndyCar championships, as well as the prospect of a USA Formula One Grand Prix from 2012, have spurred USA interest in 'formula car' racing.
"The openwheeler scene over there is a competitive and cost-effective alternative to Europe.
"Categories such as F2000, Formula Star Mazda, Indy Lights and IndyCars give talented Australian drivers the option of climbing the motor racing ladder all the way to Formula One via America.
"Another benefit for our young drivers is that race-by-race and end-of-series prizes are generally superior to what's on offer in Europe.
"Several USA 'development' series provide their champions with fully funded drives in next-level categories, whereas in Europe race and series winners often finish the year with little more than a full trophy cabinet."
Many modern day drivers have used America as a launch pad to Formula One, including Jacques Villeneuve, Juan Pablo Montoya, Alex Zanardi and Sebastien Bourdais.
For more on Daniel Erickson's new deal with the AMSF CLICK HERE