AMSF backs Erickson in American F2000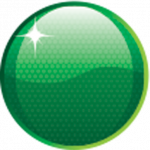 The Australian Motor Sport Foundation has thrown its support behind Daniel Erickson, allocating funds for him to complete the remaining rounds of the American F2000 Championship Series.
With insufficient funds to commit to the full 14-round series, Erickson has been contesting the development openwheel series on a round-by-round basis with leading USA team Primus/Quantum Racing.
The young Sydney driver skipped four rounds during May and June to conserve his resources, but now the AMSF has stepped in to assure Erickson's participation at the final two race meetings.
The first meeting is this weekend at Road America in Wisconsin, with the finale on September 4-5 at Mid Ohio.
Erickson is a former member of the CAMS Rising Star and AMSF International Rising Star squads.
The New South Welshman said that he was grateful for the AMSF's support.
"Having tried without success to obtain corporate support to race in the USA this year, I appreciate how the global financial crisis is affecting motor sport sponsorship at all levels everywhere," Erickson said.
"I am very grateful for the AMSF's support, which will enable me to finish the F2000 Championship Series."
AMSF General Manager Martin Stillman welcomed Erickson back to the fold.
"We have been following Daniel's progress in the 2010 F2000 Championship Series with great interest," Stillman said.
"Despite never having raced at any of the three circuits he's been to so far, he's scored four pole positions (including one qualifying lap record), two race wins and two fastest race laps from the six rounds he has contested.
"He's the leading rookie driver despite missing four rounds, and has a good chance of placing in the top three in the final pointscore.
"That's no mean feat in a series that consistently fields around 30 cars at each round.
"However, recently it became apparent that Daniel would struggle financially to complete his ambitious USA racing program, so we've found the funds to guarantee his entry in the final rounds of the F2000 Championship Series."
Erickson will compete in the next two rounds of the American F2000 Championship Series at Road America this weekend.