QR resurface could force pre-season rethink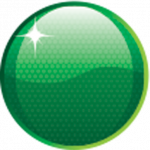 The resurfacing of Queensland Raceway's circuit surface may force V8 Supercars to rethink its pre-season test venue.
The Ipswich track is due to be completely resurfaced in late-October or early-November, after the V8 Supercars conduct its 'International co-driver' test on the Wednesday, October 20, leading into the Armor All Gold Coast 600.
It would be the last time a V8 Supercar hits the Ipswich track for half a year, as the QR circuit owners want to give the track six months to cure before being punished by the heavy V8s.
If this scenario unfolds, the Queensland-based V8 Supercars teams will need to find an alternate venue to conduct its pre-season test, which is likely to be held in late-January.
Speedcafe.com.au reported last week that the 2011 V8 Series is earmarked to start a week earlier than this year's calendar (Feb 11-13 at Abu Dhabi), meaning that the team's airfreight would need to be packed and sorted by the first week of February. CLICK HERE to view Speedcafe's calendar article.
Queensland Raceway owner John Tetley confirmed that the $1.2 million resurfacing is scheduled to go ahead, but couldn't give a firm commitment.
"The issue we've got is that we won't be able to have any V8 Supercars on the circuit until the middle of March," he told Speedcafe.com.au.
"We're going to get the bitumen company to come out and gives us a run down of how it will work.
"I won't say it's definitely happening anymore. I would like to get it done. What we're now looking at is doing half of the track, and doing the other half later next year. Ideally, I don't want to do that because we have put the money aside to do it all this year. We have the money ready to do it."
If the resurfacing of Queensland Raceway goes ahead, an alternate pre-season test venue could be Eastern Creek. Last week, five teams used the track to conduct ride days, and while the circuit doesn't host a V8 race meeting, it could be viewed as an ideal alternative – for both Queensland and Victorian teams. An all-in test day, perhaps?
Triple Eight Race Engineering boss Roland Dane told Speedcafe.com.au that he could see Eastern Creek being a logical venue.
"I'm not sure if Queensland Raceway would have cooked enough by the time we get there (for the pre-season test)," he said.
"Maybe for that we all have to roll down to Eastern Creek. That's not entirely impossible. It could be an option. It's not ideal from a cost point of view, but if we had to do it once, it wouldn't be the end of the world."