James Davison returns to Grand-Am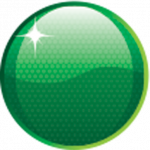 Australian James Davison will make his second start for Starworks Motorsport, competing in this Saturday's Crown Royal 200 at The Glen in the GRAND-AM Rolex Sports Car Series.
Davison will share the #7 Flex-Box Dinan-BMW Riley at the Watkins Glen International Raceway with Bill Lester.
The team's second car, the #8 Corsa Car Care Dinan-BMW Riley DP will be driven by Ryan Dalziel and Mike Forest.
Davison rejoins Starworks Motorsport, having co-driven the #8 Corsa-Car Care machine at the Six Hours of the Glen earlier this year, finishing seventh with Dalziel and Forest.
"I am delighted to be rejoining Starworks Motorsport for the Crown Royal 200," Davison said.
"My debut with the team was highly successful, which I intend to build on. I got to know Bill Lester when I was driving the #8 car with Mike, and Ryan, he is a great guy. I look forward to partnering with him and securing a strong finish."
Davison's team-mate, former NASCAR veteran Lester, finished fifth at Watkins Glen last year driving with Ran Dalziel.
"I'm pleased that James Davison joins us this weekend as my co-driver in the #7 car after his impressive run in the #8 car during the Six Hour at The Glen," Lester said.
"And I'm especially keen on achieving a good result in front of my NASCAR friends and fans."
Practice for the Crown Royal 200 begins Friday morning with qualifying set for 5:40 p.m. EDT on Friday. The race is scheduled for Saturday, August 7 at 6 p.m. EDT.