FIRST PICS: GRM's enduro challenger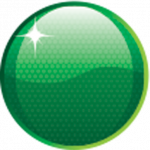 Here is the first image of Garry Rogers Motorsport's newest V8 Supercars chassis, set to debut at the L&H 500 at Phillip Island next month.
The Fujitsu Racing Commodore VE, to be driven by Lee Holdsworth and David Besnard in the upcoming endurance races, is in its final stages of the build process and will be tested at Winton Motor Raceway prior to the Phillip Island event.
The Commodore was originally earmarked to debut at the Clipsal 500 meeting in March, however, the team delayed the build when new head engineer Richard Hollway joined the squad.
The former Walkinshaw Racing engineer saw an opportunity to implement some of his ideas into the new car, which is said to have some significantly evolutionary concepts introduced.
Team manager Kevin 'Shirl' Shawyer told Speedcafe.com.au that Holdsworth's new Commodore takes the next step for the Victorian-based team.
"The car has been a work in progress. We had put in hold because we thought that it was more important to develop parts on our current cars," he said.
"We were originally going to have it for Clipsal, but we shelved it. The chassis that we've got are quite good and we were introducing some go fast bits to them.
"With Richard Hollway coming on board, we saw it an opportunity to build in some evolutionary modifications into this one, rather than just build on our standard GRM cars.
"The new car was started before Richard joined our team. We were going along alright, but when he came in, he had some ideas that we wanted to implement. The car has since evolved with his input.
"The car is still predominately GRM, but there's a few bits where he's used his knowledge on top of ours to create what this new car is. If you look at it, you probably wouldn't notice a lot of change, but there are a few subtle changes that will hopefully help us get closer to the front.
"You've got to remember that we're not looking for seconds, it's only tenths or hundreds of a second, and we don't want to spoil the strong base we're already working from."
'Shirl,' who recently announced he will leave his long-time position as GRM team manager, said that he is confident that both of his team's endurance combinations – Holdsworth/Besnard and Michael Caruso/Greg Ritter – will be competitive in the long distance races.
"Both of our combinations stand a very good chance of strong results at the enduros, based on the driver line-up and the performance of our cars," he said.
"We had an awful run at Darwin, but other than that, we've been going quite well, and that's proved in the Team's Championship (currently third).
"Greg Ritter and David Besnard, having driven for us last year, and knowing how we operate, have slotted straight in. As far as the enduro preparation is going, it's like clockwork here.
"We had a ride day recently. Lee and Michael are on holidays, so Bezzy and Ritter stepped up for the ride days and they did a great job. It's all working very well."
The L&H 500 at Phillip Island will be held on September 10-12, followed by 'The Great Race' – the Supercheap Auto Bathurst 1000 at Mount Panorama on October 7-10.