V8 Wildcard to enter own chassis in enduros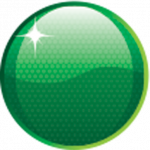 Matthew White Motorsport will compete at this year's V8 Supercars endurance races with one of its own chassis.
The V8 Wildcard entrant has ditched plans to lease another team's current-specification car and has decided to enter the L&H 500 at Phillip Island and the Supercheap Auto Bathurst 1000 in the ex-Ford Performance Racing BF that Jonathon Webb drove to last year's Fujitsu V8 Supercars Series title.
The chassis is FPR 503, raced this year by Kiwi Ant Pederson at Adelaide, Queensland Raceway and Winton before Luke Youlden steered it in the last round at Townsville.
At this stage, MWM has not secured its two drivers for the endurance races.
Team owner Matthew White told Speedcafe.com.au that he expects the older-model BF Falcon to be the fastest car down Conrod Straight at Bathurst,
"Compared to the new FGs, the BF is slipperier in a straight line, which will help," he said.
"I would be surprised if we're not one of the fastest cars down the straight in the race. We were last year and I think we will be this year."
MWM uses FPR-built engines but does not utilise any engineering assistance from the factory squad. Regardless, White is confident that his team will produce a competitive package.
"FPR has gone down a different direction with their chassis and set-up, and I'm not convinced that it is any faster," he said.
"Whoever gets their chassis a winner on the day will dictate who is up the front. The reason we've chosen to run this car is that we know our way around it. We had a good set-up last year. Webby did a low 2m08s, which is a lot quicker than what he did in the Triple Eight chassis (Webb drove with Dick Johnson Racing last year). He actually said his Fujitsu car was the best car he's ever driven around Bathurst, so that's a good enough reason to stick with what we've got. We've also made some small improvements with it since then as well."
White said that he wants to have his two drivers secured as soon as possible.
"We're aiming to have our drivers locked in soon," he said.
"Whoever we choose, it is a big benchmark for them to step up to. There's a bit of us giving them a good chassis and getting the chassis right, but 80 percent of the task is for the driver stepping up to the level that they need. That is critical."
Bathurst will be a big meeting for MWM – but not as big as last year. The team will enter regular team driver David Russell in the Fujitsu V8 Series in his Jayco-backed entry, and is also considering running another Fujitsu entry, if the right deal can be found.
Whatever the case, MWM won't run four cars at Bathurst, like it did last year where they had the Wildcard entry plus three Fujitsu Series cars (for Jonathon Webb, Brad Lowe and Damien Assaillit).
"We proved last year that we can do it. Not only did we run a car in the enduros, but we ran three in the Fujitsu Series, plus Webby stuck it on pole and won both races, and our other drivers did a great job. That's a big undertaking, even for a Main Series team," White said.
"Being a Wildcard is good for your credibility, proving that we can put on a good show.
"It's a tough environment. Funding for it is hard, but it really does also give something good for the Fujitsu Series guys to aim for."