Steve Kinser continues his winning ways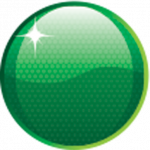 Steve Kinser has continued his winning ways in the World of Outlaws Series, this time at the Fulton Speedway in New York.
Kinser, a 20-time Series Champion, claimed his seventh victory of 2010 ahead of Jason Sides while early race leader Doug Esh, filling for the injured Jac Haudenschild, crashed out with three laps remaining.
"It's great to win anywhere, let alone a place you have never won at," said Kinser.
"We had a good car all night. We felt good hot lapping and just every time we hit the race track and that's the kind of car you want.
"We didn't need that last restart with three to go.  I went up and jumped the cushion and then Jason (Sides) missed the bottom and gave it back to me and the yellow came out anyway.
"Then I was still having trouble getting heat in the motor up top, so I came to the bottom on the last lap. I never did really hit a good corner the last two or three laps, but we got the win and that's the main thing."
Sides fell back to eighth at the start and began his march to the front on the eighth lap, first getting around Joey Saldana, before taking sixth two laps later from Paul McMahan. He worked his way into the Top-Five at the halfway point of the 30-lapper.
Sides dove under Craig Dollansky, who eventually finished third, with six laps remaining to take the third spot. He moved up to second on the next lap on a double file restart.
He lined up behind Kinser on the final restart of the night which was single file and tried everything he could entering turns one and two, but could not get enough of a run to make a bid for the top spot.
After an early race battle with his father, Kraig Kinser finished fourth, which was the fourth time in 2010 he has finished in that position aboard the Quaker State Maxim.
Sam Hafertepe Jr., who began the night by setting a new track record in time trials, finished fifth in the Lone Star Speedway Maxim to earn his fifth Top-Five of the season.
Joey Saldana, the current World of Outlaws point leader, finished sixth in the Budweiser Maxim and holds a slim 15-point leader over Steve Kinser in the series championship standings.
World of Outlaws Sprint Car Series
Fulton Speedway; Fulton, NY
A-main (30 laps)
| | |
| --- | --- |
| 1. | Steve Kinser |
| 2. | Jason Sides |
| 3. | Craig Dollansky |
| 4. | Kraig Kinser |
| 5. | Sam Hafertepe Jr. |
| 6. | Joey Saldana |
| 7. | Paul McMahan |
| 8. | Jason Meyers |
| 9. | Donny Schatz |
| 10. | Lucas Wolfe |
| 11. | Danny Lasoski |
| 12. | Chad Kemenah |
| 13. | John Smith |
| 14. | Jessica Zemken |
| 15. | Brian Ellenberger |
| 16. | Toni Lutar |
| 17. | Ben Gregg |
| 18. | George Supick III |
| 19. | Tony Stewart |
| 20. | Glenn Styres |
| 21. | Doug Esh |
| 22. | Trevor Lewis |
| 23. | Dave Blaney |
| 24. | Ryan Smith |
World of Outlaws Championship Standings
| | | |
| --- | --- | --- |
| 1. | Joey Saldana | 6333 |
| 2. | Steve Kinser | 6318 |
| 3. | Jason Meyers | 6272 |
| 4. | Donny Schatz | 6166 |
| 5. | Jason Sides | 6119 |
| 6. | Paul McMahan | 6068 |
| 7. | Lucas Wolfe | 5871 |
| 8. | Craig Dollansky | 5842 |
| 9. | Kraig Kinser | 5711 |
| 10. | Danny Lasoski | 5686 |