Mazda confirmes Targa High Country entry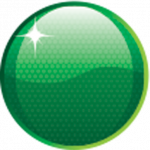 Mazda Australia has rebuilt the Mazda RX-8 SP that Steve Glenney crashed at this year's Targa Tasmania and has confirmed that the rotary rocket will make its rally comeback at the inaugural Targa High Country event in November.
In what is a serious case of unfinished business, Mazda factory driver Glenney will again take the wheel of the turbocharged RX-8 SP at Targa High Country which comprises 17 competitive stages in Victoria's Mt Buller and Mansfield area.
A recent successful testing session has affirmed, for Mazda's Motorsport division, that the country's only rotary tarmac factory racer is back on track and ready to take on Australia's newest tarmac challenge from November 5 to 7.
It was a bittersweet Targa Tasmania for Mazda this year. Glenney and his co-driver Bernie Webb were forced out of the event while running second outright on day three after their RX-8 SP collided with a competitor's vehicle stopped on the racing line in a high-speed Targa stage.  Meanwhile Mazda's other Targa car, a showroom production-spec Mazda3 MPS driven by Brendan Reeves, went on to finish a stunning ninth outright.
"Crashing out under such extraordinary circumstances was not the way we envisaged winding up this year's Targa Tasmania and doing so was certainly a disappointment for the entire Mazda team," said Glenney.
"But the fact that we were running second outright and chasing down the leading $500,000 Lamborghini Gallardo really showed the true potential of the RX-8 SP.  I really can't wait to continue on this journey with Mazda."
While damage to the RX-8 SP's up front mechanics was limited, the rear of the vehicle did not fare as well with extensive panel damage, requiring many hours of repair work carried out over the last three months. All that remains to complete the restoration is a re-spray.
"The RX-8 SP's biggest advantage has been its handling and chassis balance," said Mazda Motorsport Manager Allan Horsley.
"But there's always room for improvement and we couldn't be more delighted with the result.
"Steve has shown us what this car is capable of and with the roads used in Targa High Country bearing a resemblance to those down in Tassie, we know the RX-8 SP is well suited to this new event."
Check out the Mazda in action at Targa Tasmania