Simon Evans: IRC the next step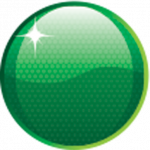 Simon and Sue Evans last weekend on the Sunshine Coast wrapped-up their fourth Australian Rally Championship (ARC) title with one round still to run. That event will be the new-look Rally Victoria in November. The long break has presented an opportunity for the Evans' to look overseas and the chance to take on some of the world's best.
Saying the Intercontinental Rally Challenge (IRC) is a step down to the World Rally Championship would be an unfair comparison. The IRC boasts top drivers, a number of the best rallies in the world, plus its Super 2000 Formula has attracted manufacturer supported entries from the likes of Peugeot, Skoda, Fiat and even Ford.
Thanks to Peugeot Australia, late last year Evans was invited to test one of the latest spec 207s in France. He impressed many in that test but was not in a position to fund a full-on IRC assault in 2010. He focussed his attention on winning his fourth Aussie title. Now with that locked away, he has been busy trying to put together a program that would include the all-tarmac Barum Czech Rally Zlín at the end of the month. Also on the agenda is the gravel RAC MSA Rally of Scotland in October.
Speedcafe spoke with Simon Evans about the appeal of competing in the IRC.  
SPEEDCAFE: Why look at competing in the IRC?
SIMON EVANS: Currently the IRC seems to be the championship to be in when you look at spectator numbers, quality of events and manufacturer interest. So obviously that's the place we would like to go and most importantly both Sue and I believe we are up for the challenge.
SPEEDCAFE: What's your impressions of the Peugeot after testing it late last year?
SE: The biggest difference you find when you drive a works rally car is that it really is a step up from what you are used to. In the case of Peugeot they continually develop the 207 and that can only come thanks to a healthy budget. For me when I jumped aboard the car it really did seem easy to drive and believe me no rally car is easy to drive. I have to say that even at ten-tenths the Peugeot was very forgiving and compared to other cars that I have driven, it was easier to drive closer to the edge.
SPEEDCAFE: The IRC formula of the more the merrier has brought about great competition
SE: You have the main contenders that do rise to the top, but there are seriously ten cars that can win any event. Plus you have a huge manufacturer battle between Peugeot and Skoda. The chance for us to jump into a current spec Peugeot would put us right in that mix. So for Sue and I, it would be a real eye-opener to see if we are at that level.
SPEEDCAFE: Peugeot is the defending drivers and manufacturers champions. They take winning the makes' title very seriously, having entered cars for the likes of WRC factory driver Sebastien Ogier this year.
SE: The one thing I have realised with Peugeot is that motorsport is very important. It's not something it does to get a little bit of exposure, it's a serious part of its business. So to have any opportunity to be part of a Peugeot program in the IRC is sure to be a good move for us.
SPEEDCAFE: When you deal with a manufacturer that is so serious – you have to also show them your level of dedication and professionalism?
SE: I believe that I showed them that at the test in December. So that is why we are pretty close to getting a deal to go back to Europe and compete with Peugeot. However, I'm under no illusion that I still have to prove my worth no matter what opportunity I get presented. Hopefully that's enough to then progress for more and more events.
SPEEDCAFE: Does it show that you have never given up on the dream of competing in Europe?
SE: It's funny you should say that as Sue and I have always prided ourselves on focussing on what we are doing at the time. Our focus last year was winning the Australian Rally Championship and that got the interest from Peugeot Australia to get us over to France and test a 207 in December. This year our focus again has been winning the ARC and for sure that has helped develop things with Peugeot to go the next step with a possible IRC entry.
SPEEDCAFE: One of the strengths of the IRC is the TV package on the likes of Eurosport. The opportunity to see you guys compete LIVE on stages back here in Australia on Saturday and Sunday evening at 7pm is certainly appealing.
SE: The IRC is leading the way at the moment with LIVE helicopter footage, in-car and roadside cameras. So to be sitting at home here in Australia and potentially watch Sue and I compete LIVE does have a lot of appeal. When you look at it, you could be watching us compete on a Sunday evening then stay-on to watch Mark Webber in Formula 1 or Casey Stoner in MotoGP. For us to be part of that is something that is very cool.
SPEEDCAFE: All these things must make you excited.
SE: Absolutely. The opportunity to drive a works Peugeot and have fans in Australia and across the globe watch us LIVE is very exciting. So we will continue to impress the right people and from that point we could be on our way.