Formula Ford leader to make Bathurst debut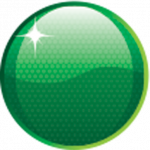 Formula Ford championship leader Chaz Mostert will make his V8 Supercars debut at the Bathurst in October, competing in the Fujitsu V8 Supercar Series.
Mostert will drive with Miles Racing, steering the Triple Eight-built ex-Paul Cruickshank Racing Falcon BF.
The 18-year-old currently leads the 2010 Ford Genuine Parts Australian Formula Ford Championship with three rounds remaining, and is planning on graduating to the Fujitsu Series full-time in 2011.
Mostert recently tested the Wayne Miles-owned BF Falcon under the tutelage of two-time V8 Supercar Champion Glenn Seton, and he impressed the team enough to give him a chance.
It will be a steep debut for Mostert, but the Brisbane-resident will get two test days before heading to Mount Panorama, and he will have former Triple Eight mechanic Kevin May in charge of his car.
"It's really exciting to be heading up to Bathurst as a V8 Supercar driver," said Mostert.
"It's a bit nerve racking in a way, because the place has such a fearsome reputation, but we'll go into the event with no pressure to mix it with the series regulars.
"My aim is to keep it off the walls and just have a nice clean weekend. It's going to be a fantastic experience, and a tremendous step toward racing these cars full-time next year.
"I've only had one test day in the car so far, and I'm looking forward to doing a couple more days before we head to Bathurst.
"I was very happy with how the first test went – it all felt pretty natural. Glenn gave me some pointers on how to drive them as well, which was a big help."
Mostert says his main 2010 aim has not changed – he wants to win the Australian Formula Ford Championship – but with a three month break in the schedule, there was no harm in trying something new.
"Changing from Formula Ford to V8 Supercar isn't actually that different, especially compared to changing from a kart to a Formula Ford," he said.
"The V8 has a lot more weight and a lot more power, but you've still got to have the patience in the middle of the corners to make the car work. So you can jump straight out of a Formula Ford into a Supercar and still have that in the back of your mind."
Cairns-based businessman Miles said that this is the first step for his plans with his Fujitsu Series team.
"The East Coast Traffic Control team is looking at expanding to run up to four cars in the Fujitsu Series over the next couple of years, and bringing in a young talent like Chaz for Bathurst is a great step in that direction," he said.
"We've been looking at Chaz for a while, and undoubtedly we're not the only ones impressed by his driving in Formula Ford this year.
"He's got the talent and attitude to go a long way in this sport, so we're delighted that he'll be making his V8 Supercar race debut with us."
The Fujitsu V8 round at Bathurst will be held alongside the Supercheap Auto Bathurst 1000 on October 7-10.