Clipsal 500 breaks more economic records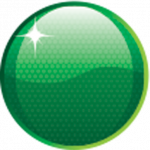 Adelaide's Clipsal 500 V8 Supercar event has again scored a record-topping economic boost for South Australia, with the state government releasing figures that the race pumped in $33.5 million into the economy.
Treasurer Kevin Foley announced the economic results of the race today, saying the event continued to grow despite the impact of the global financial crisis and similar events now being staged around the country.
"The 12th Adelaide Clipsal race has delivered another significant injection into the state's economy," Foley said.
"Spectator numbers were up on last year, and the economic benefit has grown modestly from $33.5 million in 2009 to $33.76 million this year. These are impressive results, which ensure the Clipsal retains its title as South Australia's largest annual ticketed sporting event."
THE FINAL RACE OF THE 2023 REPCO SUPERCARS CHAMPIONSHIP ON ONE OF THE WORLD'S BEST STREET CIRCUITS. GO ALL IN AT THE VAILO ADELAIDE 500, CLICK HERE TO BUY TICKETS
Over the past 12 years, the Clipsal 500 has provided a total economic benefit to South Australia of $285.48 million, while the total number of visitor bed nights generated has reached 713,197.
While the overall attendance figures were up, interstate and overseas visitor number were down – dropping from 13,600 in 2009 to 12,848 this year.
"These remain big numbers in the face of a national dip in international and domestic travel, and demonstrate the continued importance of the event to the state's tourism industry," Foley said.
"Even with this reduction in visitor numbers, attendance at the Clipsal has continued to grow thanks to the record number of local sports fans that came to see this year's race, bringing total attendance from 272,800 in 2009 to 277,800 this year.
"This year's event also brought valuable media exposure worth $133 million, up from $129 million last year. The Clipsal brings excitement and vibrancy to the heart of Adelaide and we're proud to host what is the nation's largest domestic motor sport event."
The dates of the 2011 Clipsal 500 Adelaide V8 Supercar event will be announced in September.