Ambrose: Ready for victory at Watkins Glen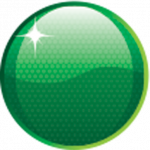 Watkins Glen is the track where Australian Marcos Ambrose has scored his best results in NASCAR events.
In 2008, he won his first NASCAR race, taking victory in the Nationwide Series Zippo 200. That same year, he finished third in Sprint Cup.
In 2009, he took his second Nationwide race win after pulling off a daring move through the chicane past Kyle Busch. In Sprint Cup the next day, he crossed the line second behind Tony Stewart.
What does 2010 hold? Can he three-peat the Nationwide class? Will he go one better in Sprint Cup?
"Watkins Glen is a pretty special place to me and family," Ambrose said ahead of this weekend's Watkins Glen event.
"It's where I scored my first NASCAR race win. We were able to return there last year for the Nationwide Series Zippo 200 and repeat. Now, we are looking to make it three in a row."
The Tasmanian, who announced last week that he will leave the JTG Daugherty Racing at the end of the year, is confident of a strong result, but admits there are no assurances in NASCAR.
"There's no doubt, we'll be a player, but there are no guarantees in this business," Ambrose said.
"Our number one goal is to win on Saturday for Kwik Fill Convenience Stores and Zippo and hopefully carry that momentum with us into Sunday's Cup race."
While another victory in Nationwide would be special, Ambrose is desperate to right his Sprint Cup wrongs from Sonoma earlier this year where he squandered an almost certain victory after switching off his fuel pump to save fuel.
"Sure, I still have nightmares about it," Ambrose said.
"I prefer not to talk about it anymore though. It's in the past and we are focused on doing well the rest of the season.
"We have unfinished business and we have our best chance to win this weekend.
"We're really applying ourselves and sticking to the fundamentals. We're just going to have to wait and see how it all plays out. I'm proud of what we have accomplished as a team in our five year journey, but it would be very special to all of us if we can sneak a win in on Sunday."
See below for video clips of Ambrose's two victories at Watkins Glen in 2008 and 2009.