TRACK TEST: Speedcafe samples PRO Racer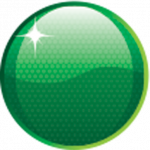 Speedcafe.com.au was invited to test drive the new Hyper PRO Racer recently. News Engineer Grant Rowley takes you through his impressions of the micro racer
Good things come in small packages. That has been the trend with current popular national motor racing categories – Aussie Racing Cars, MINI Challenge, Suzuki Swifts in New Zealand. There'll all small car one-make racing classes.
But those examples are classes with doors and roofs. What would you think if you could race against others with the same equipment, on a modest budget, driving a car that feels like an open wheel race car?
Introducing the Hyper PRO Racer – the brainchild of former Australian Formula 2 Champion Jon Crooke and his son Dean Crooke.
After years of racing Sprint karts and Superkarts, the family pair decided to embark on a racing car design project of their own – taking the bits they love from karting, and adding it to the stuff they love about real race cars.
In the end, they've ended up with a Hyper PRO Racer – a car that is intended to be the 'missing link' – filling the void between karting and professional motorsport.
The motto that the Crooke boys have based their marketing around is that the PRO Racers are 'fast, safe and affordable' – and here is why this might not just be clever spin.
The car looks simple, but is deceivingly technical. The racer is driven by a 450cc Yamaha engine, a sequential five-speed gearbox with slipper clutch, wrapped inside a space frame chassis. Four-wheel disk brakes make it stop and front and rear race shocks make it feel real.
From a safety point of view, the driver is wrapped in the unique curved main rails, with lateral impact strength increased by a cross brace in the middle of the chassis. Lower body intrusion protection, collapsible steering column and the 'Henry Bars' above the driver's head are just a small number of safety features.
And while the car may be designed for safety, there was also considerations given to the (minimalist) bodywork. As you'll see by the pictures, there's no wings or sidepods hanging off the car. In a crash, the idea is that you won't be reaching into your pocket to repair bodywork. The only item that looks venerable to damage is the front nose, although replacements are relatively cheap.
Speaking of price, this is generally the item that can make or break a driver's decision to race or sit on the sidelines. For under $30,000, you get a race car that is said to be the ideal 'one man race team' vehicle. Oil the chain, pressure the tyres, spend no more and you could be good to go for as many as two race meetings.
The two largest costs seem reasonably well controlled – engine and tyres. The four-stroke
Yamaha 450 WR won't need a rebuild for 40 hours of running, and the tyres are Superkart-specification, costing $400 and maintain optimal performance for two race meetings.
So, that's the Hyper PRO Racer – a cross between an open wheel race car and a Superkart. The intention is to use the vehicles for racing, track days and corporate hire, and in my opinion, it would suit all of those. How do I know? The Hyper PRO Racer team invited Speedcafe.com.au for a few laps at Winton Motor Raceway.
And it would have been rude to say no!
When I was first asked to turn some laps, I did some quick research, and judging by the photos, my impressions were that it was going to be like driving a new breed of Superkart, or a really fast Sprint kart.
And when I arrived at Winton and saw the Hyper PRO Racer for the first time, my impressions hadn't changed, although it was a bit bigger than I originally envisaged.
The boys gave me a briefing before I went out, and even though they were telling me that it has a lot of grip, but it will require a different discipline. Regardless, my brain was still telling me "this is a go kart."
How wrong was I? Very.
So, what is a Hyper PRO Racer like to drive? It has its own unique feel. In terms of top speed, it's not 'scary fast' in a straight line, but it was a treat through Winton's tight sections. It has lots of grip, but not the sort of grip you get in a Sprint Kart where you exit the vehicle with broken ribs. The Hyper Racer has a good balance between grip and feel.
The brakes are fantastic. Not only can you go deeper and deeper every lap, it is very well balanced, setting it apart from a Formula Ford.
The Hyper Racer has some serious low-end torque. The Yamaha sounds more like a thumping Harley Davidson than a race car. Inside the car, it's quite loud. In some ways, it's an odd sound for a race car, but for such a 'different' race car, a different sound just adds to its character.
But the best sense of the whole experience is the view and feel from the cockpit. Sitting low to the ground in the surprisingly spacious cockpit, you look out over the Formula One-spec steering wheel, sequential shifter to your right. You can see the front wheels. You feel like you're in a race car. While I was inside the car, driving it as smooth as possible, it was very easy to forget that I was in such a small vehicle. It is deceptively racey.
In terms of lap times, with good rubber, the PRO Racer is capable of running around Winton in the 1m30s mark. It was safe to say that it may take a few more track days to find my missing 10 seconds! But being a user-friendly machine, I feel it wouldn't take that long to get your head around it.
My verdict? PRO Racer is great fun, and I could imagine that with 10, 15 or 20 others out on the track around you, it would be a bunch more enjoyable.
There are plans for enough cars to be built to start its own series in Australia. I'll definitely be putting my hand up for that!
If you'd like to find out more about the Hyper PRO Racers CLICK HERE to see the website.
And see below for Speedcafe.com.au's video package, featuring the PRO Racer's engineer and test driver Dean Crooke.