No new Falcon yet for Alex Davison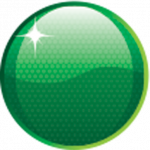 Alex Davison will remain in his current IRWIN Tools Ford Falcon FG for the V8 Supercars' 'Season of Endurance.'
Davison, who scored pole for Race 16 at Hidden Valley in June, will stay in his present Falcon, even though the team has a new Falcon FG well into the build process.
Speedcafe.com.au reported in May that Davison would have a new car for endurance races, which he'll share with Australian international David Brabham, but team principal Ross Stone told Speedcafe that the team has elected to delay the build and concentrate on getting the most out of his current chassis.
"We will not have it at Phillip Island. It will be getting painted while we're down there," he said.
"If we thought it was going to be a better thing, we'd make it a priority, but we don't see the need to rush it. I don't think there's any hurry for it."
Stone confirmed that the car will be in Davison's hands before the end of the year.
"We'll run it by the end of the year. I've promised to Alex that it will be his this year," he said.
"It's got a few new little bits and pieces. You always build a new car nicer, but there's nothing radically different about it."
The Stone Brothers Racing team is currently on a two-week break, making the most of V8's nine-week mid-season gap. That's not to say the Queensland team hasn't been busy. In the past two weeks, the Ford team has completed two ride days at Mallala (SA) and Eastern Creek (NSW).
The next time the team hit the track will be at the end of this month. The three-car outfit (Davison, Shane van Gisbergen and Tim Slade) will test at Queensland Raceway on Monday, August 30, before conducting a driver evaluation day for Brabham on Wednesday, September 1.
Brabham is part of the IRWIN Racing team for the L&H 500 at Phillip Island, the Supercheap Auto Bathurst 1000 and the Armor All Gold Coast 600.