New entry-level formula to emerge in 2011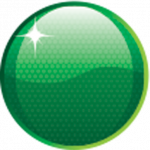 A new entry-level circuit racing series could start in Australia as early as next year.
Hyper PRO Racers are the brainchild of former Australian F2 Champion Jon Crooke and his son Dean. The pair has designed the micro racing machines, which offer an affordable step for karters into circuit racing, or an alternate new experience for seasoned racers.
There is currently one of the machines logging test miles, with 10 more in construction at the organisation's Lilydale, Victoria factory.
Eight of the cars have already been pre-purchased, with some destined for the circuits, while others have earmarked them for hillclimbs and sprint events.
Hyper PRO Racer's business manager Chris Jewell (former Britek Motorsport manager and current V8 Supercars' trackside commentator) says that they are developing an affordable series for the cars to compete in.
"We'd like to commence some sort of racing series in the second half of next year, with a view to doing a full championship in 2012," Jewell told Speedcafe.com.au.
"In order to do that, we'd need CAMS accreditation, and we're currently in dialogue to do that.
"We think the PRO Racer can be at least as successful as the local Aussie Racing Car Series, but with an open-wheel bias and at an even more attractive price, while we are already exploring future overseas markets.
"This PRO Racer fills a current void for karters who simply cannot afford Formula Ford and the car feels like a genuine open wheel racing car in every way.
"It's the 'missing link' that we've never had and we've had excellent initial interest in the car.  Plans for a series are certainly on our radar but first we need to conform with CAMS requirements and we are working actively with them to satisfy the areas needed to become a fully fledged category."
Speedcafe.com.au recently test drove a Hyper PRO Racer. For a deeper insight into the micro racers CLICK HERE