Wall is shooting for the top in SoK finale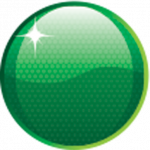 Victorian Matthew Wall has won just about everything there is in Australian karting.
Over the 20 years that he has been involved in the sport he has won nine National championships but there is still the biggest 'jewel in the crown' that has so far eluded him – a CIK Stars of Karting Series victory – this highest accolade in the sport.
Throughout the years names such as current V8 Supercar stars Jamie Whincup, Mark Winterbottom, Michael Caruso, Tim Slade and Andrew Thompson along with IndyCar front-runner Ryan Briscoe who have adorned the championship cups.
Wall hopes that this Sunday night he will be etching his name on the John Pizarro Cup – the perpetual trophy awarded to the winner of the Pro Gearbox (KZ2) category in the elite series.
The 32-year old enters this weekend's final round to be held at his home circuit of Port Melbourne 14 points in arrears of Queenslander Kel Treseder, but with a total of 85 points up for grabs the title is a long way from being decided.
Also sitting just below Wall in the standings is Melbourne's Troy Woolston, the Vodafone-backed youngster of Chris Hays and CRG driver Jason Pringle.
"I've been around karting for a long time now and have achieved a lot of great results but there is one thing that is missing at the top of my wish list – a CIK Championship – and I've still got a bit of work if it is going to happen this year," said Wall.
"The pace that Kel has shown this year has been very impressive but he too has to be right on top of his game. He struggled to get off the line last round and one slip by either him, myself, Troy (Woolston) or Chris Hays and the chase for the championship will be over for each of us.
"There will also be a number of local guys who are racing in the final round who could throw a real 'spanner in the works' and the fickle Melbourne weather could also play a bit part in the outcome. No matter which way you look at it the final round is set to be a cracker."
While climbing aboard a kart and reaching speeds in excess of 130 km/h and racing within centimetres of his competitors now comes naturally to Wall, he admits that he will be nervous across the weekend.
"Last year's Easter Nationals was probably the most nervous I've been for many years, I had focused on winning a Clubman championship for a long time and it was mine for the taking. I think come Sunday afternoon the nerves will be right up there this weekend," said Wall.
"I've really got to stay focused on the job and just do the best that I can do. It is my home track, I've got a package that I think is good enough to win so hopefully I can clean sweep the round and snare the title."
Practice begins on Friday followed by Qualifying on Saturday and the Finals in Sunday.