Johnson: I'd be nowhere without 'The Rock'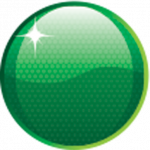 Dick Johnson says that he wouldn't be where he is today if he didn't hit 'The Rock' at Bathurst in 1980.
Johnson, now 65, was leading the 1980 Hardie Ferodo 1000 at Bathurst when he collected a boulder on the exit of The Cutting on lap 18. The rock had been rolled onto the circuit by a spectator.
The incident destroyed his 'Tru Blue' Palmer Tube Mills-backed Ford Falcon XD, creating a wave of emotion across the country. On national television, Johnson broke down, before a huge flood of donations started pouring in during the Seven Network's broadcast of the race.
On the back of the public support, the then privateer racer got a helping hand from the Ford Motor Company, who pledged to match the public's donations dollar-for-dollar (plus give him a new falcon body shell to get his campaign back on track).
The rest is history. Johnson used his new car to win the 1981 Australian Touring Car Championship before teaming up with John French to win the 1981 James Hardie 1000. He went on to claim five ATCC titles, plus another two Bathurst wins.
This year marks Dick Johnson Racing's 30th year in the sport – the longest-serving team in the V8 Supercars Championship Series.
Johnson said that he felt he owed the Australian public the Bathurst win in 1981 to make up for the incredible generosity.
"So many ordinary Australians had donated money to get us there," he said.
"To come out and win, I felt we had in some way repaid their generosity.
"It's still the best worst thing that has ever happened to me. It really was the beginning of Dick Johnson Racing."
Johnson was honoured yesterday in Brisbane with a luncheon, attended by 150 invited guests.
"To look around this room and see people from Shell and Ford who have supported us from the beginning is really special," said Johnson.
"30 years is a long time in motor racing."
To coincide with the 30th anniversary of DJR, a book is currently being penned and will be released at the end of the year.
The big question, though. Will the book be able to record another championship? Current V8 title leader and DJR driver James Courtney certainly hopes so …