Castroneves fined $60,000 for Edmonton antics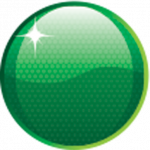 IZOD IndyCar Series officials have fined driver Helio Castroneves $60,000 and placed him on probation for the remainder of the season for his actions during the Edmonton City Centre Airport race last month.
Castroneves was penalised on the track for blocking team-mate Will Power. He was handed a black flag, but did not comply. After the race, he portrayed unsportsmanlike conduct when he engaged in physical contact with two officials on pit lane. IZOD IndyCar Series officials met with Castroneves at their headquarters in Indianapolis today.
"I fully support the decisions of chief steward Brian Barnhart and Race Control," said Randy Bernard, IZOD IndyCar Series CEO.
"The drivers have been aware of the blocking rule for quite some time. Brian reminded the drivers of the blocking rule in the Edmonton pre-race drivers' meeting, which serves as the first warning, and the rule was executed during the race just as it dictates."
Castroneves was leading the race at Edmonton when he was issued a black flag for blocking Team Penske team-mate Will Power on Lap 93 following a restart. But the driver Catsroneves failed to take the drive through pit lane penalty.
Following the race, Castroneves was penalized 20 seconds and placed at the end of the lead lap (10th). After exiting his car, Castroneves engaged in altercations with two officials on pit lane.
"This sport is so close and competitive that emotions are always on display," Bernard said.
"However, that does not justify the post-race conduct of Helio toward series officials. This is a very serious matter and we weighed all options, including suspension. But we felt suspension would hurt the fans more than anyone else. Fans have paid their hard-earned money to watch the best drivers in the world and many bought their tickets for upcoming events with the expectation of watching Helio.
"He is a great ambassador for this sport and we know his actions after the race in Edmonton are not indicative of his normal behavior."
The 2010 IZOD IndyCar Series season continues with the Honda Indy 200 at Mid-Ohio presented by Westfield Insurance at Mid-Ohio Sports Car Course on August 8.