Why do V8s have a mid-season break?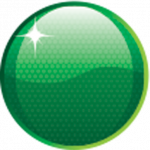 The V8 Supercars community is currently on holidays … sort of.
The enforced nine-week mid-season break has seen most teams conduct ride days, corporate appearances, PR stunts, or even launch books (as Mark Skaife is doing this week).
Five V8 teams were at Eastern Creek last week, while Walkinshaw Racing is giving Adelaide guests rides around Mallala Motorsport Park today.
Other than that, most teams are giving their employees a couple of weeks off to recharge their batteries for a hectic end to the year. While you may feel like you're not getting your racing fix at the moment, the end of year run of races will make up for it. From Bathurst onwards, five meetings will be held in a nine-week period.
After that, there will be another 10-week break before the season kicks off in Abu Dhabi. So, this is really the only opportunity in the next six months to give V8 staff members some time off.
In today's edition of Monday AfterNoonan – Speedcafe.com.au's exclusive weekly column, penned by V8 commentator Aaron Noonan – he is asked to explain the V8 mid-break.
If you have a question for Noonz, or if you have a Bathurst memory you'd like to share, email them to [email protected], or 'Tweet' him @aaronnoonan
CLICK HERE for today's edition of Monday AfterNoonan.