Webber not thinking about championship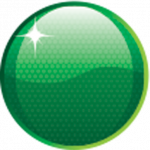 Mark Webber has stressed the importance of maintaining focus heading into the final seven races of the 2010 season, after retaking the World Championship lead thanks to a fortunate Hungarian Grand Prix victory.
The Australian benefited when his team-mate Sebastian Vettel made a fundamental error during the race – falling more than 10 car lengths behind Webber under Safety Car.
While a drive through penalty dropped the German back to a third placed finish, Webber's ascent to the top of the points standings was also assisted by a gearbox problem that sidelined Lewis Hamilton, and a lowly eighth place finish for reigning champion Jenson Button.
"To maximise your opportunities is always good, irrespective of what happens to our rivals," said Webber after the race.
"We've still got some big events coming up. They all dish out the same amount of points, but all of them will provide different challenges for us as a team and technically for the cars.
"It is nice to have a few more points than other people, but let's not get ahead of ourselves."
Although noting that he had been 'gifted' the race victory thanks to Vettel's mistake, Webber downplayed the suggestion that staying out when the Safety Car was deployed on Lap 17 was a risk.
Webber's strategy was designed to release him from behind a fast-starting Fernando Alonso, whose Ferrari was almost a second a lap slower than the Red Bull when in clean air, and required the RB6 to complete a 43 lap stint on the soft tyre,
"We had a pretty good idea that the tyre might be OK," he said.
"But as always, we found in Canada and a few other places sometimes you might have a surprise.
"We were pretty optimistic that we wouldn't get a surprise to be honest, and that we could do enough, but if the tyre still starts to go away, then I have a crucial point in the race where I cannot get the gap to Fernando, and then it would not have worked.
"So what was important was that I kept the rhythm, I kept the pace very high, but without killing the tyre but in the end I don't think there was much left of the front left.
"It was completely finished and that was the balancing act I had to do, so there was a sensational job from the team, they got it right and it was good."
After a weekend dominated by talk of Red Bull's 'flexi-wing' advantage, Webber made a special point in the post-race press conference of stressing that his team performs relatively better on tighter tracks such as the Hungaroring where engine power is less important.
"When we go to a track where there are not many straights, the car is good because we've had to try incredibly hard to get the car performing in this type of situation," he said.
"Other teams sometimes want everything, but we need parity on the engine and then it would be a fair game and that's all we want.
"When you go to different venues like here, we see who has a nice car. It's not a one way street with this stuff you know …"
To view the Hungarian Grand Prix's race report, plus results, video and pics CLICK HERE