V8 Supercars opens up COTF tender process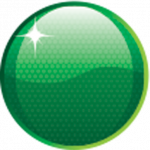 V8 Supercars will open the tender process for its Car of the Future project in the coming days.
Tenders for several components for the Car of the Future will be accepted by V8 Supercars Australia. The successful suppliers will provide parts for the two Car of the Future prototypes that are being constructed by Queensland-based chassis manufacturer Pace Innovation, and the V8 Supercars field in the coming years.
Engineering companies now have around two weeks to enter their formal submissions to supply one or multiple common components for the 2012 V8 Supercar Championship Series.
The Car of the Future project was introduced in late-2009 and confirmed in March this year, with its objective to open V8 Supercar racing up to more car manufacturers while creating even closer competition, reducing costs and improving driver safety.
V8 Supercars motorsport manager Adam Perry expects a lot of interest in the tender.
"There is a genuine interest from the motorsport industry about the Car of the Future project and, as we are publishing the tenders online, we expect to reach a larger audience both nationally and internationally than in the past," said V8 Supercars Australia Motorsport General Manager Adam Perry.
"We are about to open the gates for external companies who have the capacity to produce these specialised components to submit their tender to be part of the Car of the Future and the future of V8 Supercars.
"We look forward to finalising the suppliers for these vehicles so we can begin to fit out the two Car of the Future prototypes, which will be ready for these components towards the end of this year. It is also a good opportunity to test the market and see what is out there in terms of the latest technology, especially when it comes to the ever-evolving electronics and electrics packages.
"All these components are fundamental to the Car of the Future project. Once we secure these suppliers, the next stage is to produce the required parts before fitting them to the two Car of the Future prototypes. And once the prototypes have been complete, the final sign-off will occur on-track with a test program of up to 3000km.
"All these steps take time but we're still on target to deliver the Car of the Future on time for 2012 which is very important."
The blueprint designed to ensure continued growth of the immensely popular V8 Supercar Championship Series has gained significant momentum with the announcement that production is underway on the platforms for a Ford FG Falcon and Holden VE 2 Commodore at respected V8 Supercars engineer Paul Ceprnich's business Pace Innovation.
For interested parties in the V8 Supercars' Car of the Future tender process CLICK HERE for more details