V8 Supercars Australia accepts more Wildcards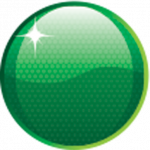 V8 Supercars Australia will accept approved Wildcard entrants into V8 Supercars Sprint rounds.
Teams will be able to submit applications for 'high-profile' drivers to contest 'signature' events, above the Phillip Island and Bathurst Wildcard entries that currently are allowed.
The purpose of the Wildcards is to enhance the team's and the event's commercial opportunities.
Teams have been notified by V8 Supercars about the Wildcards. In the memo, a strict application criteria will apply which includes;
–  Must be a high-profile driver or exceptional talent (rising star).
–  Team and Driver must be able to demonstrate they have the capacity to be competitive.
–  Selected signature and/or international events only.
–  Must be entered by a VCS team and only as an additional car.
–  Applications must be submitted to V8SA a minimum of three months prior to their nominated event.
–  Applications must include a detailed proposal outlining the sporting, commercial and marketing benefits for the team, V8SA and the event.
–  A $50,000 bond for a non-appearance (refundable after appearance) payable before the application is approved.
–  Meeting race points will be awarded to the entry.
–  Event appearance or prize money will not be paid to the Wild Card Entry.
–  Applications must be submitted to the full V8 Supercar Board for approval.
Dick Johnson Racing's part-owner Charlie Schwerkolt told Speedcafe.com.au that he supported the idea in principle, but warned the category that it must be implemented correctly.
"I'm cautious about it," Schwerkolt told Speedcafe.com.au.
"We don't want to devalue our RECs (Racing Entitlement Contract), and we've all spent a lot of money on them, but for the sport, I can see a lot of positives. It will be a case-by-case deal.
"I want to help promote V8 Supercars to get it as much exposure as possible, and having super stars involved would be fantastic. Having ex-F1 guys or someone like Marcos Ambrose would generate a lot of interest but again, I am very cautious about.
"We've all got to protect our interest here. It's a privilege to have a REC and we can't go and devalue those at all.
"If someone like Jenson Button came along and he was in Sydney having holidays and there was a competitive car for him to race, then I would support that."
Like Schwerkolt, Garry Rogers was supportive but wanted more details before he'd commit.
"I'd be open minded to the idea of it, but I'd like to know why, after they wanted to reduce the number of cars on the grid," Rogers told Speedcafe.com.au.
Last year, Stone Brothers Racing was close to securing Australian NASCAR star Marcos Ambrose a place on the Sydney Telstra 500 grid. Sponsors and cars were sorted for the one-off application, however, the Wildcard entry was scuttled at the 11th hour when the V8 Board would not rewrite the Racing Entitlements Contracts rules at short notice.
Recently, Bahraini driver Raed Raffii tested a Paul Morris Motorsport Commodore VE at Queensland Raceway. V8 Supercars Australia has been keen to have a local driver contest the opening Middle Eastern races to help generate more local interest in the Abu Dhabi and Bahraini V8 events. The new V8 Wildcard situation will allow this to occur, if a suitable driver and team is found.