Schumacher penalised for 'crazy' move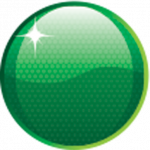 Michael Schumacher has been handed a 10 place grid penalty for the upcoming Belgian Grand Prix as punishment for "illegitimately impeding" Rubens Barrichello – who was trying to pass the German – at the Hungaroring.
The decision by the FIA stewards panel, which in Hungary included former Grand Prix driver Derek Warwick, came after Barrichello described Schumacher as 'crazy' to the press.
The Brazilian successfully passed his former team-mate with six laps remaining to score the final World Championship point, but was incensed by Schumacher swerving at his Williams during the manoeuvre.
Barrichello came within inches of touching the pit wall at close to 300km/h, with the Mercedes driver pushing him all the way into the pit lane exit.
The drivers gave differing views of the incident directly after the race, with Barrichello telling Spanish TV station La Sexta:
"I have a lot of experience and usually with a crazy guy like that I would lift off, but not today, absolutely not," the Brazilian said.
"I think it has been one of the most beautiful manoeuvres I've done and one of the most horrendous from him. At the end of the day we don't need that.
"To stop for three years and then come back and do something like that, we don't need it."
Replying via BBC Sport, Schumacher calmly defended his actions.
"We know certain drivers have certain views and then there is Rubens," he said.
"As a driver, you have the ability to change the line once. That's what I was driving to. We didn't touch, so I guess I just left enough space for him to come through.
"I'm known not to give presents on the track. If you want to pass me you have to fight for it.
"I knew that he was coming, so from my point of view, I was moving over to the inside to make it very obvious and clear to him 'go on the other side, there's more space for you.' He didn't choose to, so it got a bit tight."
While Schumacher has been heavily criticised for his lack of results so far this season, the seven-time World Champion's willingness to risk a sizeable accident in order to defend a lowly 10th position shows the 41 year old has lost none of his trademark determination.
Here's a video wrap-up of what happened