Mark Webber wins and takes F1 title lead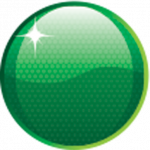 Mark Webber has won the Hungarian Grand Prix and taken the lead of the Formula One World Championship after a dramatic race in Budapest.
In his 150th career start, Webber took a comfortable win, even though in the early stages, he seemed destined to take second place.
Webber's team-mate Sebastian Vettel made the perfect start from pole position and raced away to a sizeable lead before debris on the circuit brought out the Safety Car. Webber was the only driver not to pit during the caution period, and initially, it looked like it was going to be his downfall. It ended up working perfectly for him after Vettel was handed a drive through penalty for dropping more than 10 car lengths behind the Safety Car.
Vettel could only manage third place, trapped behind Ferrari's Fernando Alonso.
Red Bull's one-three result was enough to lift them to the top of the Constructor's championship after McLaren had a shocker. Former title leader Lewis Hamilton was out early with transmission problems, while Jenson Button finished well down in eighth.
Fourth place went to Felipe Massa, ahead of Vitaly Petrov (Renault), Nico Hulkenberg (Williams), Pedro de la Rosa (Sauber), Button, Kumai Kobayashi (Sauber) and Rubens Barrichello (Williams).
The race was run on a one-stop strategy – most of which were taken during the Safety Car period. That pit stop period saw much drama unfold in the tight Budapest pit lane. Mercedes GP's Nico Rosberg lost his right rear wheel in the pit road and as it bounced through the lane, it was lucky not to cause any crew members serious injury. As the tyre was bouncing down the road, Renault let Robert Kubica out of his pit box too soon, crashing heavily into Force India's Adrian Sutil.
Michael Schumacher and Barrichello enjoyed a spirited fight for the final points position, although their dice ended on a sour note when Schumacher almost drove his former team-mate into the wall on the pit straight. Schumacher lost the spot and will be investigated post-race.

Hungarian Grand Prix results
| | | | | | |
| --- | --- | --- | --- | --- | --- |
| Pos | Driver | Team | Laps | Time/Retired | Grid |
| 1 | Mark Webber | RBR-Renault | 70 | Winner | 2 |
| 2 | Fernando Alonso | Ferrari | 70 | +17.8 secs | 3 |
| 3 | Sebastian Vettel | RBR-Renault | 70 | +19.2 secs | 1 |
| 4 | Felipe Massa | Ferrari | 70 | +27.4 secs | 4 |
| 5 | Vitaly Petrov | Renault | 70 | +73.1 secs | 7 |
| 6 | Nico Hulkenberg | Williams-Cosworth | 70 | +76.7 secs | 10 |
| 7 | Pedro de la Rosa | BMW Sauber-Ferrari | 69 | +1 Lap | 9 |
| 8 | Jenson Button | McLaren-Mercedes | 69 | +1 Lap | 11 |
| 9 | Kamui Kobayashi | BMW Sauber-Ferrari | 69 | +1 Lap | 23 |
| 10 | Rubens Barrichello | Williams-Cosworth | 69 | +1 Lap | 12 |
| 11 | Michael Schumacher | Mercedes GP |   | +1 Lap | 14 |
| 12 | Sebastien Buemi | STR-Ferrari |   | +1 Lap | 15 |
| 13 | Vitantonio Liuzzi | Force India-Mercedes |   | +1 Lap | 16 |
| 14 | Heikki Kovalainen | Lotus-Cosworth |   | +3 Lap | 19 |
| 15 | Jarno Trulli | Lotus-Cosworth |   | +3 Lap | 20 |
| 16 | Timo Glock | Virgin-Cosworth |   | +3 Lap | 18 |
| 17 | Bruno Senna | HRT-Cosworth |   | +3 Lap | 22 |
| 18 | Lucas di Grassi | Virgin-Cosworth |   | +4 Lap | 21 |
| 19 | Sakon Yamamoto | HRT-Cosworth |   | +4 Lap | 24 |
| Ret | Lewis Hamilton | McLaren-Mercedes |   | +47 Laps | 5 |
| Ret | Robert Kubica | Renault |   | +47 Laps | 8 |
| Ret | Nico Rosberg | Mercedes GP |   | +55 Laps | 6 |
| Ret | Adrian Sutil | Force India-Mercedes |   | +55 Laps | 13 |
| Ret | Jaime Alguersuari | STR-Ferrari |   | +69 Laps | 17 |
Championship points
| | | | |
| --- | --- | --- | --- |
| Pos | Driver | Nationality | Points |
| 1 | Mark Webber | Australian | 161 |
| 2 | Lewis Hamilton | British | 157 |
| 3 | Sebastian Vettel | German | 151 |
| 4 | Jenson Button | British | 147 |
| 5 | Fernando Alonso | Spanish | 141 |
| 6 | Felipe Massa | Brazilian | 97 |
| 7 | Nico Rosberg | German | 94 |
| 8 | Robert Kubica | Polish | 89 |
| 9 | Michael Schumacher | German | 38 |
| 10 | Adrian Sutil | German | 35 |
| 11 | Rubens Barrichello | Brazilian | 30 |
| 12 | Vitaly Petrov | Russian | 17 |
| 13 | Kamui Kobayashi | Japanese | 17 |
| 14 | Vitantonio Liuzzi | Italian | 12 |
| 15 | Nico Hulkenberg | German | 10 |
| 16 | Sebastien Buemi | Swiss | 7 |
| 17 | Pedro de la Rosa | Spanish | 6 |
| 18 | Jaime Alguersuari | Spanish | 3 |
| 19 | Heikki Kovalainen | Finnish | 0 |
| 20 | Karun Chandhok | Indian | 0 |
| 21 | Lucas di Grassi | Brazilian | 0 |
| 22 | Jarno Trulli | Italian | 0 |
| 23 | Bruno Senna | Brazilian | 0 |
| 24 | Timo Glock | German | 0 |
| 25 | Sakon Yamamoto | Japanese | 0 |
Constructors Championship
| | | |
| --- | --- | --- |
| Pos | Team | Points |
| 1 | RBR-Renault | 312 |
| 2 | McLaren-Mercedes | 304 |
| 3 | Ferrari | 238 |
| 4 | Mercedes GP | 132 |
| 5 | Renault | 106 |
| 6 | Force India-Mercedes | 47 |
| 7 | Williams-Cosworth | 40 |
| 8 | BMW Sauber-Ferrari | 23 |
| 9 | STR-Ferrari | 10 |
| 10 | Lotus-Cosworth | 0 |
| 11 | HRT-Cosworth | 0 |
| 12 | Virgin-Cosworth | 0 |