Greg Biffle sends victory cheer to Roush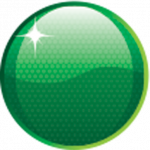 Greg Biffle has delivered Ford its first Sprint Cup victory of the season with a late race charge to win the Sunoco Red Cross 500 at Pocono Raceway in Pennsylvannia today.
Biffle dedicated his win to Roush Fenway Racing boss Jack Roush, who is recovering in hospital following a plane crash.
Pulling away from the rest of the field after a rain delay of more than 17 minutes, Biffle beat polesitter Tony Stewart to the finish line by 3.598 seconds.
The victory, Biffle's 14th in NASCAR's Sprint Cup Series, was his first since 2008 and the first for Ford and owner Jack Roush since Jamie McMurray won at Talladega last November.
"I wish he was here, and I'm sure he's watching, and this one's for him," Biffle said of Roush, who suffered injuries to his face and eye when he crash-landed his plane Tuesday night in Oshkosh, Wisconsin.
The rain was exactly what Biffle needed to win the race.
"I felt like we didn't have the best car today," he said.
"For some reason, when it cooled down, this car just took off — that's all there was to it. The temperature cooled down, we really didn't make any adjustments, and the thing just started going on the restarts and got in clean air, and the thing just took off. I don't know what happened."
Carl Edwards came home third, series points leader Kevin Harvick fourth and Denny Hamlin fifth. Sixth-place finisher Jeff Gordon saw his bid for his first victory since April 2009 disappear when a four-tyre stop under caution on lap 167 of 200 left him mired in traffic behind cars that took two tires or fuel only.
Gordon led 39 laps, second only to teammate Jimmie Johnson's 96. Gordon, second in the standings, is 189 points behind Harvick with five races left before the field for the Chase for the NASCAR Sprint Cup is set Sept. 11 at Richmond.
The rain delay was the second time the race was red-flagged, following a half-hour red flag stoppage as a result of a horrific crash involving Kurt Busch, Elliott Sadler and Clint Bowyer on lap 165.
While Busch was aggravated that a push by Jimmie Johnson triggered the wreck, most concern centred around Sadler following a wicked hit with the inside guard rail on the backstretch, an area of the Pocono track almost universally criticised by drivers in recent years as both out-dated and unsafe.
Sadler escaped from the wreck uninjured, although winded and sore, unsurprising given that the impact ripped the engine and running gear out of Sadler's #19 US Air Force Ford – see video below for crash.
"I'm fine. I'm OK," said Sadler.
"I'm a little sore, I think, from where the belts grabbed me. It knocked the breath out of me pretty good, but it's definitely the hardest hit I've ever had in a racecar.
"I'm not sure what happened. I know some guys got spun out and moved up in front of us, and I saw some smoke. Everybody started checking up, and I checked up, but whoever was behind did not—and ran in the back of us and knocked me down through the grass."
Marcos Ambrose suffered a frustrating day aboard his #47 entry of JTG Daugherty Racing with another engine failure in his Toyota.
In a turbulent week for the Australian driver as a result of the announcement that he will leave the team at the end of the season, Ambrose was sidelined when his engine dropped a valve early in the race and classified down in 39th place.
"We dropped a valve in the motor," said Ambrose.
"A lot of guys are using third gear off of Turn 1, me included and maybe that's what caused the engine to let go. You know it's a lot of momentum here, a lot of RPM and we push the engine to the limits.
"It's just not our year. We've had our fair share of troubles this year and this weekend has been no exception.
"We were fighting it during the early running there. The car was really hitting the ground badly and snapping loose, it was a handful.
"Anything can happen in these 500 mile races, you just have to make it to the finish, but today it wasn't to be.
"It's a shame that we didn't get a result, but we can now focus on Watkins Glen.
"We've had the event circled on our calendar all year long, we have won there in the past, and we've also done some very strong testing there this year.
"It's going to be a very busy weekend running back and forwards between the Sprint Cup and the Nationwide Series garages, but we didn't have a problem with it last year."
Ambrose flagged Tony Stewart as one of his big rivals at Watkins Glen, where he has won the past two Nationwide races and posted top five finishes in Sprint Cup competition.
"Tony Stewart is always a hard guy to beat around Watkins Glen, he's won it five times now, but there are a lot of competitive guys in the field, even on road courses there aren't any slouches.
"I really want to pick up this first win in the Sprint Cup Series with JTG Daugherty Racing, we want to finish this year on a high, and I think we will have the package to get it done."
– with Reid Spencer, Sporting News NASCAR Wire Service
RESULTS: Sunoco Red Cross 500 at Pocono Raceway
| | | | |
| --- | --- | --- | --- |
| 1. | #16 | Greg Biffle | Roush Fenway Racing |
| 2. | #14 | Tony Stewart | Stewart Haas Racing |
| 3. | #99 | Carl Edwards | Roush Fenway Racing |
| 4. | #29 | Kevin Harvick | Richard Childress Racing |
| 5. | #11 | Denny Hamlin | Joe Gibbs Racing |
| 6. | #24 | Jeff Gordon | Hendrick Motorsports |
| 7. | #5 | Mark Martin | Hendrick Motorsports |
| 8. | #31 | Jeff Burton | Richard Childress Racing |
| 9. | #56 | Martin Truex Jr | Michael Waltrip Racing |
| 10. | #48 | Jimmie Johnson | Hendrick Motorsports |
| 39. | #47 | Marcos Ambrose | JTG Daugherty Racing |
NASCAR Sprint Cup Series
Points Standings after Race 21 of 36
| | | |
| --- | --- | --- |
| 1. | Kevin Harvick | 3080 points |
| 2. | Jeff Gordon | 2891 |
| 3. | Denny Hamlin | 2820 |
| 4. | Jimmie Johnson | 2803 |
| 5. | Jeff Burton | 2757 |
| 6. | Kyle Busch | 2724 |
| 7. | Kurt Busch | 2722 |
| 8. | Tony Stewart | 2719 |
| 9. | Matt Kenseth | 2682 |
| 10. | Carl Edwards | 2666 |
| 11. | Greg Biffle | 2552 |
| 12. | Clint Bowyer | 2564 |
| 28. | Marcos Ambrose | 1885 |