Cal Crutchlow scores Superbike double in GB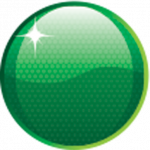 Cal Crutchlow (Yamaha Sterilgarda) was the undisputed star of the Silverstone show as he added two race wins to his Superpole triumph on Saturday and took the lap record.
Max Biaggi (Aprilia Alitalia) lost a small amount of ground at the top of the championship, with his fifth and sixth places as Leon Haslam scored a second and a fourth on his Suzuki Alstare machine. Biaggi now has 373 points, Haslam 313, a difference of 60 with three rounds and six races left to run.
65,000 fans saw Jonathan Rea (Hannspree Ten Kate Honda) take two strong second places, consolidating his third place overall in the series on 243 points. Leon Camier, Biaggi's team-mate was third in race two, his first podium since Miller Motorsport Park in May. The all-British podium in race one was the first since Assen this year, and five British riders filled the top five places in race two, the first time this has happened for UK riders in WSBK history.
Fourth place rider in the standings, Carlos Checa (Althea Ducati) was seventh and tenth today and is on 2004 points, with Crutchlow moving up to fifth overall, on 188 points. James Toseland (Yamaha Sterilgarda) had to settle for eighth and fifth places today, remaining sixth in the rankings, nine points behind Crutchlow. For some fancied runners raceday was hard, with Australia's Troy Corser (BMW Motorrad Motorsport) dropping down the order to finish tenth in race one, then crash after passing Biaggi early in race two.
Race 1
Cal Crutchlow took his first career WSB race win in this 18-lap race, also giving his Yamaha Sterilgarda team its first win of the year. Cal eventually pushed away from early leader Jonathan Rea (Hannspree Ten Kate Honda) at lap record pace, setting his 2:05.259 best on lap 13. Third place rider was Leon Haslam (Suzuki Alstare), which made it a clean sweep of British riders on the podium at their home race. Michel Fabrizio was fourth, having qualified on the front row on his Ducati Xerox machine. Biaggi was sixth, and his team-mate Camier sixth.
"I think that one of the nicest things about the win is that we repaid Yamaha back for their efforts," said Crutchlow.
"It's not been easy on us, we've been trying hard all year, but I'm absolutely ecstatic about bringing the win home!"
Race 2
Crutchlow completed a perfect weekend with a double win, pushing away in the last few laps to overhaul long time leader Jonathan Rea (Hannspree Ten Kate Honda) once again. Third went to another British rider Leon Camier (Aprilia Alitalia), fourth to Leon Haslam (Suzuki Alstare) and fifth to James Toseland (Yamaha Sterilgarda); complete domination from the home riders. Max Biaggi raced to sixth, maintaining a healthy championship lead despite being beaten by Haslam twice.
"As people have said, it's a dream come true for a lot of Brits, three on the podium in both races," said Crutchlow.
"All credit to the fans, they gave us tremendous support here today. What a brilliant day for Yamaha and a brilliant day for me! I couldn't believe both wins came at once, I would rather have had one earlier in the year and one today, but we've been fighting for this all the year and here it is."
Next Race
The next event is at the Nurburgring in Germany on 5 September.