Vettel leads Webber to Red Bull front-row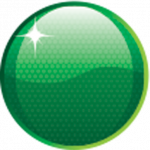 Red Bull Racing's Sebastian Vettel and Mark Webber will start from the front row of the grid for tomorrow's Hungarian Grand Prix at Budapest.
Vettel led the majority of all three qualifying sessions, only pipped in Q2 by Webber.
In the final session, Webber blotched the second sector of his final lap, leaving him second.
In Red Bull Racing's 100th Grand Prix, it was the team's sixth front-row lock out of the year, Vettel's seventh pole in 2010 and his fourth in-a-row. While the team isn't leading the Driver's or Constructor's world title, it is proving to be the benchmark outfit.
Ferrari's Fernando Alonso will start third, ahead of his team-mate Felipe Massa. Alonso's time was more than 1.2s slower than Vettel, underpinning the dominance of the Red Bull's at Hungary.
Lewis Hamilton took fifth place and was the only McLaren to get into the Q3 session as Jenson Button could only manage 11th place.
Likewise for Mercedes GP – Nico Rosberg took sixth, with team-mate Michael Schumacher will start 14th.
Noteworth was the qualifying performance of Renault's Vitaly Petrov, who out-qualified Robert Kubica for the first time this year.
For Australian viewers, ONE HD will broadcast the race live. Coverage starts with the pre-race show at 9pm EST, followed by the race start at 9.50pm. Check your local guides for full details.
| | | | | | | |
| --- | --- | --- | --- | --- | --- | --- |
| Pos | Driver | Team | Q1 | Q2 | Q3 | Laps |
| 1 | Sebastian Vettel | RBR-Renault | 1:20.417 | 1:19.573 | 1:18.773 | 21 |
| 2 | Mark Webber | RBR-Renault | 1:21.132 | 1:19.531 | 1:19.184 | 20 |
| 3 | Fernando Alonso | Ferrari | 1:21.278 | 1:20.237 | 1:19.987 | 23 |
| 4 | Felipe Massa | Ferrari | 1:21.299 | 1:20.857 | 1:20.331 | 25 |
| 5 | Lewis Hamilton | McLaren-Mercedes | 1:21.455 | 1:20.877 | 1:20.499 | 25 |
| 6 | Nico Rosberg | Mercedes GP | 1:21.212 | 1:20.811 | 1:21.082 | 21 |
| 7 | Vitaly Petrov | Renault | 1:21.558 | 1:20.797 | 1:21.229 | 25 |
| 8 | Robert Kubica | Renault | 1:21.159 | 1:20.867 | 1:21.328 | 22 |
| 9 | Pedro de la Rosa | BMW Sauber-Ferrari | 1:21.891 | 1:21.273 | 1:21.411 | 23 |
| 10 | Nico Hulkenberg | Williams-Cosworth | 1:21.598 | 1:21.275 | 1:21.710 | 26 |
| 11 | Jenson Button | McLaren-Mercedes | 1:21.422 | 1:21.292 | | 19 |
| 12 | Rubens Barrichello | Williams-Cosworth | 1:21.478 | 1:21.331 | | 14 |
| 13 | Adrian Sutil | Force India-Mercedes | 1:22.080 | 1:21.517 | | 18 |
| 14 | Michael Schumacher | Mercedes GP | 1:21.840 | 1:21.630 | | 15 |
| 15 | Sebastien Buemi | STR-Ferrari | 1:21.982 | 1:21.897 | | 17 |
| 16 | Vitantonio Liuzzi | Force India-Mercedes | 1:21.789 | 1:21.927 | | 17 |
| 17 | Jaime Alguersuari | STR-Ferrari | 1:21.978 | 1:21.998 | | 16 |
| 18 | Kamui Kobayashi | BMW Sauber-Ferrari | 1:22.222 | | | 10 |
| 19 | Timo Glock | Virgin-Cosworth | 1:24.050 | | | 10 |
| 20 | Heikki Kovalainen | Lotus-Cosworth | 1:24.120 | | | 9 |
| 21 | Jarno Trulli | Lotus-Cosworth | 1:24.199 | | | 9 |
| 22 | Lucas di Grassi | Virgin-Cosworth | 1:25.118 | | | 10 |
| 23 | Bruno Senna | HRT-Cosworth | 1:26.391 | | | 9 |
| 24 | Sakon Yamamoto | HRT-Cosworth | 1:26.453 | | | 9 |