Tanner Foust takes X Games Rally double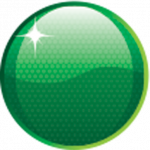 US driver Tanner Foust has swept both rally events at X Games 16 in Los Angeles.
Driving a Ford, Foust beat fellow Fiesta driver Brian Deegan in the final of the Rally Car competition at the LA Coliseum, before backing-up to take victory in the Super Rally section later in the evening.
It was the first time that the X Games had been held at the site of the 1932 and '84 Summer Olympics. The new course layouts brought plenty of confusion for competitors and ultimately officials over the duration of the event.
In the traditional X Games Rally format, where competitors race one-on-one over a twin-track layout, Foust proved to not only be the fastest over the elimination races, but also the smartest.
Due to other motocross events being held at the venue, practice and qualifying were run on different course layouts. Plus apart from some cars having TV commentators as passengers, there was no co drivers allowed to help with navigation.
In the final Foust led from the outset, but the race was stopped midway through the run when Deegan lost his way and went off the designated course.
Deegan was not alone as a number of leading drivers were disqualified throughout the heats for failing to follow the course.
For stars Travis Pastrana and Kenny Brack (defending champion), it was mechanical issues that brought an early end in both rally competitions.
YouTube star and World Rally Championship driver Ken Block didn't have the event he was after beaten in the heats of the Rally Car competition before mechanical issues ended his hopes in the Super Rally.
The new Super Rally proved an exciting addition, with four cars racing all on the one course at the same time.
The final saw Foust, Deegan, Samuel Hubinette and Stephan Verdier take to the track for the scheduled 5-lap final. Each competitor was required to make at least one pass over a 70-foot jump.
Foust and Deegan battled off the start and into the first turn, where Foust took the lead before making his jump on the third lap. However, after each heat was run over four laps, the finish line official waved the flag one lap early! Deegan had planned to make his pass over the jump on that lap. It was the culmination to an event that in true X Games style was one for the history books.
"These little cars are so stupid fast – it's unbelievable," said Foust.
"These guys with motocross and supercross background are no strangers to shouldering-in and taking a turn from somebody.
"But that's all part of what Super Rally is all about and it's basically like the coolest video game ever."
Check out the X Games Super Rally final