Jari-Matti Latvala wins his first Rally Finland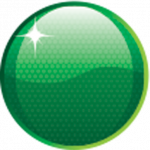 Ford's Jari-Matti Latvala has won his home World Rally Championship event, the Neste Oil Rally Finland.
Co-driven by Miikka Anttila, Latvala took the lead on stage seven and drove without error to land his second win of the season. He showed outstanding maturity to withstand late pressure from factory Citroen pilot Sebastien Ogier to secure an emotional home victory.
Latvala broke fellow Finn Markku Alen's record as the youngest winner of the high-speed gravel event.
"It's amazing to win my home rally and it's something I have dreamed of since I was a small boy," said Latvala. 
"The first time I watched this rally was in 1992 when I was seven and the only thing I could think about then was that I would never be able to drive as fast as the stars I was watching. 
"In 2003 I drove this rally for the first time and still I never thought I would win.  To win in front of my home fans, in a country where rallying means so much to everyone, is a dream.
"It's a hugely important victory for the team and Ford.  It was only during the final two stages that I really thought I could do it. 
"I've learned that if you relax and make no mistakes then you can have a good rally.  There have been so many people watching and it was a fantastic atmosphere – this is the best rally in the world."
Ogier, competing in Finland for only the third time was delighted with his second place finish on his first event with the leading Citroen squad.
Sebastien Loeb did his bid for a seventh world title the power of good with third place in his C4. The French driver struggled on Friday morning when the loss of his car's front splitter caused a handling imbalance. He was also slowed by running first on the road on day one.
"Third place is not what we prefer but I did not come here especially for the win," said Loeb.
"It's not my rally I know because it's difficult for me and third place for the championship is not so bad."
Petter Solberg lost out on a podium finish by 4.7s and said he could not have gone any faster in his privateer Citroen.
Spaniard Dani Sordo secured fifth overall on his first run with the Citroen Junior Team.
Matthew Wilson completed the top six in his Stobart M-Sport Focus, despite a late charge by Mads Ostberg, who fought his way back up to seventh in his ageing Subaru Impreza, following a delay on Friday when he broke his car's front-right wheel on a heavy landing. At the finish, Ostberg said it had been his best ever rally.
Four-time world champion Juha Kankkunen finished eighth with Super 2000 World Rally Championship stars Juho Hanninen and P-G Andersson ninth and tenth respectively.
Kimi Raikkonen had his hopes of a top-10 result end up in a ditch on just the first stage of the day – the 2007 F1 World Champion completed the event in 25th place.
Next round
The championship returns to asphalt next month when drivers tackle vineyard tracks and military roads in Rallye Deutschland.  The rally is based in Trier on 19 – 22 August.
Finnish TV coverage of the final stage

Results – Rally Finland
| | | | |
| --- | --- | --- | --- |
| No | Driver | Car | Time |
| 1 | Jari-Matti Latvala | Ford Focus RS WRC | 2:31.29.6 |
| 2 | Sebastien Ogier | Citroen C4 WRC | +0:10.1 |
| 3 | Sebastien Loeb | Citroen C4 WRC | +0:26.0 |
| 4 | Petter Solberg | Citroen C4 WRC | +0:30.7 |
| 5 | Dani Sordo | Citroen C4 WRC | +1:45.0 |
| 6 | Matthew Wilson | Ford Focus RS WRC | +5:43.7 |
| 7 | Matts Ostberg | Subaru Impreza WRC 06 | +5:50.8 |
| 8 | Juha Kankkunen | Ford Focus RS WRC | +7:49.0 |
| 9 | Juho Hanninen | Skoda Fabia S2000 | +9:05.0 |
| 10 | Per Gunnar Andersson | Skoda Fabia S2000 | +10:15.7 |
WRC Drivers standings after 8 of 13 rounds
| | | |
| --- | --- | --- |
| 1. | Sebastien Loeb | 166 |
| 2. | Sebastien Ogier | 118 |
| 3. | Jari-Matti Latvala | 105 |
| 4. | Petter Solberg | 90 |
| 5. | Mikko Hirvonen | 86 |
| 6. | Dani Sordo | 77 |
WRC  Manufacturers standings after 8 of 13 rounds
| | | |
| --- | --- | --- |
| 1. | Citroen Total | 265 |
| 2. | BP Ford Abu Dhabi | 210 |
| 3. | Citroen Junior | 155 |
| 4. | Stobart M-Sport Ford | 108 |
| 5. | Munchi's Ford | 40 |