Guarav Gill wins Rally Queensland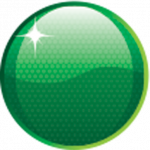 Indian Guarav Gill has won the Asia Pacific Rally segment of the International Rally of Queensland thanks to a consistent driving display, while rivals fell around him in the forests of the Sunshine Coast hinterland today.
Gill and Australian co-driver Glen Macneall of the Indian-based MRF Mitsubishi team won only one of the event's 18 special stages, on Friday night, but were rarely out of the top three during a test of 268 competitive kilometres for round four of the 2010 FIA Asia Pacific Rally Championship.
"It's been a great weekend although not very clean," said Gill.
"We've got some dents in the panels and I don't even know how I got them; there are some invisible trees I think out there.
"Glen's been a great partner. He's been co-driving with me for more than a year now, we make up a good team and he's been helping me go fast.
"The team's done a brilliant job this weekend. We got everything set up for the wet but we didn't have a lot of sun this weekend then finally it stayed up to its name the Sunshine Coast."
Victorian brothers Glen and Matt Raymond, running a Mitsubishi Lancer on a wildcard entry, intended to encourage up-and-coming competitors, scored second place for a career highlight, ahead of the other MRF crew of Katsu Taguchi (Japan) and Chris Murphy (Australia).
The Raymonds also won round two of the Pacific Cup, which will conclude with round three in New Caledonia at the end of this month.
Taguchi retained the lead in the Asia Pacific Championship, with two rounds to run in Indonesia and New Caledonia, but Gill closed the gap today to only two points.
In round five of the Australian Rally Championship, which ran in the same event, husband and wife Simon and Sue Evans were fastest on every stage to secure not only a dominant victory but also a provisional fourth title.
Their speed also was a lesson for every other driver in the field of 82 which started the event on Friday night at the Coates Hire Rally Shootout. Their total time for yesterday and today was more than two minutes faster than Gill's.
Blistering speed was not lacking either in the Proton R3 Malaysia factory-backed cars of Queenslander Chris Atkinson and Scotland's Alister McRae. What could have been crushing victory ended with disappointment.
Atkinson won six of today's eight stages and five yesterday, but was unable to figure in the final official classification after having to retire yesterday when his motor stalled in a creek crossing.
British Rally Champion McRae won a total of four stages but retired with mechanical problems on the second stage today. Seven of the original 11 Asia Pacific entrants did not finish today.
"We were very fast, (but) we were just a bit unlucky this weekend which is a real shame," said Atkinson.
"We had the potential to win the rally and it's good to be back on these roads, they're good fun to drive on.
"It's a shame we couldn't do it here, we're really disappointed obviously and disappointed for the whole team. It's frustrating but that's rallying, it's a tough sport, you've got to get to the end.
"I think a win's just around the corner; (we need) a little bit of luck to go our way and it'll be all perfect."
The other stage winners were Taguchi, yesterday, and Coffs Harbour wildcard Nathan Quinn, today.