Vettel stamps early claim in Budapest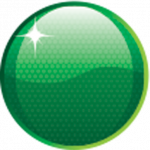 Sebastian Vettel has stamped an early claim on the Hungarian Grand Prix, topping both practice sessions at the Budapest circuit.
The German beat his Red Bull Racing team-mate Mark Webber in the first session, before Ferrari's Fernando Alonso split the Red Bull pair in the second session.
Vettel was convincing in the first day of running, using the super soft Bridgestone tyre to end the second session almost half a second faster than Alonso, who only marginally beat Webber.
Felipe Massa improved to fourth in the second session, pointing towards a repeat of the Red Bull versus Ferrari battle that we saw in Germany last week.
Renault looked competitive with Robert Kubica third in P1 and his team-mate Vitaly Petrov fifth in P2.
Championship leader Lewis Hamilton had a difficult first session before bouncing back to finish P2 in sixth place. Hamilton won last year's Hungarian Grand Prix which kick-started a late-season form reversal.
Saturday's activities include a 60-minute practice session in the morning before qualifying. For Australian viewers, qualifying can be seen on ONE HD. Check local guides for details.
Practice One
| | | | | | |
| --- | --- | --- | --- | --- | --- |
| Pos | Driver | Team | Time/Retired | Gap | Laps |
| 1 | Sebastian Vettel | RBR-Renault | 1:20.976 | | 29 |
| 2 | Mark Webber | RBR-Renault | 1:21.106 | 0.130 | 27 |
| 3 | Robert Kubica | Renault | 1:22.072 | 1.096 | 21 |
| 4 | Jenson Button | McLaren-Mercedes | 1:22.444 | 1.468 | 17 |
| 5 | Rubens Barrichello | Williams-Cosworth | 1:22.601 | 1.625 | 25 |
| 6 | Pedro de la Rosa | BMW Sauber-Ferrari | 1:22.764 | 1.788 | 24 |
| 7 | Fernando Alonso | Ferrari | 1:22.772 | 1.796 | 25 |
| 8 | Nico Rosberg | Mercedes GP | 1:22.777 | 1.801 | 25 |
| 9 | Michael Schumacher | Mercedes GP | 1:22.792 | 1.816 | 26 |
| 10 | Nico Hulkenberg | Williams-Cosworth | 1:22.966 | 1.990 | 25 |
| 11 | Adrian Sutil | Force India-Mercedes | 1:23.003 | 2.027 | 19 |
| 12 | Felipe Massa | Ferrari | 1:23.007 | 2.031 | 26 |
| 13 | Vitaly Petrov | Renault | 1:23.249 | 2.273 | 24 |
| 14 | Kamui Kobayashi | BMW Sauber-Ferrari | 1:23.327 | 2.351 | 23 |
| 15 | Paul di Resta | Force India-Mercedes | 1:23.520 | 2.544 | 19 |
| 16 | Sebastien Buemi | STR-Ferrari | 1:23.780 | 2.804 | 22 |
| 17 | Jaime Alguersuari | STR-Ferrari | 1:23.868 | 2.892 | 28 |
| 18 | Lewis Hamilton | McLaren-Mercedes | 1:24.075 | 3.099 | 15 |
| 19 | Jarno Trulli | Lotus-Cosworth | 1:25.032 | 4.056 | 22 |
| 20 | Heikki Kovalainen | Lotus-Cosworth | 1:25.210 | 4.234 | 23 |
| 21 | Timo Glock | Virgin-Cosworth | 1:25.990 | 5.014 | 21 |
| 22 | Lucas di Grassi | Virgin-Cosworth | 1:26.686 | 5.710 | 17 |
| 23 | Bruno Senna | HRT-Cosworth | 1:26.990 | 6.014 | 34 |
| 24 | Sakon Yamamoto | HRT-Cosworth | 1:28.157 | 7.181 | 24 |
Practice Two
| | | | | | |
| --- | --- | --- | --- | --- | --- |
| Pos | Driver | Team | Time/Retired | Gap | Laps |
| 1 | Sebastian Vettel | RBR-Renault | 1:20.087 | | |
| 2 | Fernando Alonso | Ferrari | 1:20.584 | 0.497 | |
| 3 | Mark Webber | RBR-Renault | 1:20.597 | 0.510 | |
| 4 | Felipe Massa | Ferrari | 1:20.986 | 0.899 | |
| 5 | Vitaly Petrov | Renault | 1:21.195 | 1.108 | |
| 6 | Lewis Hamilton | McLaren-Mercedes | 1:21.308 | 1.221 | |
| 7 | Robert Kubica | Renault | 1:21.375 | 1.288 | |
| 8 | Nico Hulkenberg | Williams-Cosworth | 1:21.623 | 1.536 | |
| 9 | Jenson Button | McLaren-Mercedes | 1:21.730 | 1.643 | |
| 10 | Michael Schumacher | Mercedes GP | 1:21.773 | 1.686 | |
| 11 | Pedro de la Rosa | BMW Sauber-Ferrari | 1:21.809 | 1.722 | |
| 12 | Rubens Barrichello | Williams-Cosworth | 1:21.844 | 1.757 | |
| 13 | Nico Rosberg | Mercedes GP | 1:22.039 | 1.952 | |
| 14 | Kamui Kobayashi | BMW Sauber-Ferrari | 1:22.212 | 2.125 | |
| 15 | Jaime Alguersuari | STR-Ferrari | 1:22.469 | 2.382 | |
| 16 | Adrian Sutil | Force India-Mercedes | 1:22.507 | 2.420 | |
| 17 | Sebastien Buemi | STR-Ferrari | 1:22.602 | 2.515 | |
| 18 | Vitantonio Liuzzi | Force India-Mercedes | 1:23.138 | 3.051 | |
| 19 | Jarno Trulli | Lotus-Cosworth | 1:24.553 | 4.466 | |
| 20 | Timo Glock | Virgin-Cosworth | 1:25.376 | 5.289 | |
| 21 | Lucas di Grassi | Virgin-Cosworth | 1:25.669 | 5.582 | |
| 22 | Bruno Senna | HRT-Cosworth | 1:26.745 | 6.658 | |
| 23 | Sakon Yamamoto | HRT-Cosworth | 1:26.798 | 6.711 | |
| 24 | Heikki Kovalainen | Lotus-Cosworth | 1:27.705 | 7.618 | |