McLaren on the back foot in Hungary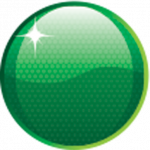 Championship leader Lewis Hamilton admits his McLaren team has a lot of work to do if they are to match the speed shown by their key rivals during practice for the Hungarian Grand Prix.
While the Red Bull and Ferrari drivers set the four fastest times on Friday, Hamilton could only manage 18th and sixth across the two sessions – with his best some 1.2 seconds slower than Sebastian Vettel's benchmark.
After practice, Hamilton admitted that repeating his brilliant 2009 Hungarian Grand Prix victory this weekend is highly unlikely.
"We're losing quite a bit of time in the middle sector, and a couple of tenths in the first and third sectors, too," he said.
"And then, as you start to push harder, in order to close the gap to the guys in front, the car begins to feel like it's a little bit on the ragged edge.
"I think we're pretty much getting the best out of the package we have – we're dialling-in the set-up pretty effectively – but there's still maybe a few tenths to come," he said.
"So we know we've got a lot of work to do. This weekend is really about scoring as many points as we can, and hoping the guys ahead run into trouble.
"It's going to be tough, but we've got to take the rough with the smooth and stay focused. And we'll do that, no doubt about it. As always, of course, I'll be pushing as hard as I can."
Team-mate Button, who currently sits second in the points standings (14 behind Hamilton), ended practice ninth fastest, some 1.6 seconds off the pace.
"We're a little bit behind the Red Bulls and the Ferraris," he admitted.
"It's probably therefore going to be a tricky weekend for us.
"There are still areas where we can improve, which is positive, but we're unlikely to close the gap completely here in Hungary."
For practice report and results CLICK HERE